Zelenskyy: It is challenging both to offense and defense without long-range weapons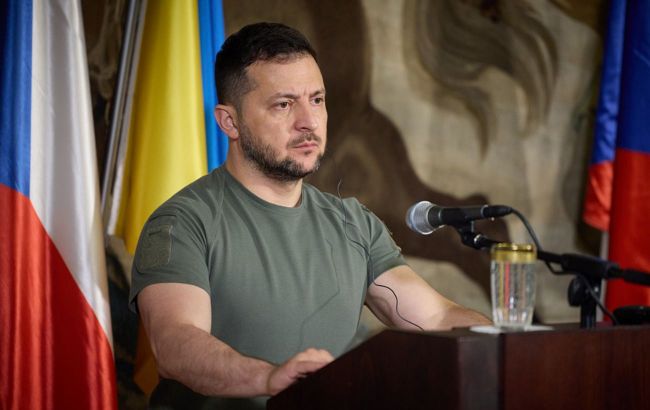 President of Ukraine Volodymyr Zelenskyy (president.gov.ua)
"It is difficult to fulfill not only an offensive mission without long-range weapons. Honestly speaking, it is difficult to conduct a defensive operation. It is very challenging when you defend your land and cannot reach the necessary distance to destroy the enemy," he said.
Zelenskyy added that the Russians have a distance advantage, which is why long-range weapons are crucial for the defensive and offensive actions of the Ukrainian military.
He noted that he is discussing the needed weapons with Ukraine's allies, primarily with the United States, as he mentioned that the transfer of weapons depends solely on the US.
Zelenskyy added that Ukraine is also negotiating with other allies regarding long-range missiles for certain systems.
Long-range missiles
Last year, Ukrainian officials began calling on the United States to provide Ukraine with long-range ATACMS missiles. With these missiles, the Ukrainian military would be able to strike the enemy's rear areas. Ukraine already has the HIMARS rocket system to use such weaponry.
For a long time, the United States rejected Ukraine's request. However, at the end of May, President Joe Biden confirmed that the country had begun considering the possibility of providing such missiles. The Committee on Foreign Affairs of the US House of Representatives supported a resolution urging the White House administration to transfer ATACMS missiles to Ukraine.
According to media reports, the United Kingdom is preparing to transfer long-range missiles to Ukraine, and France is considering sending SCALP missiles.
Moreover, Ukraine has requested Taurus long-range missiles from Germany.