Zelenskyy holds Security Council meeting on inspections of recruitment centers in Ukraine: results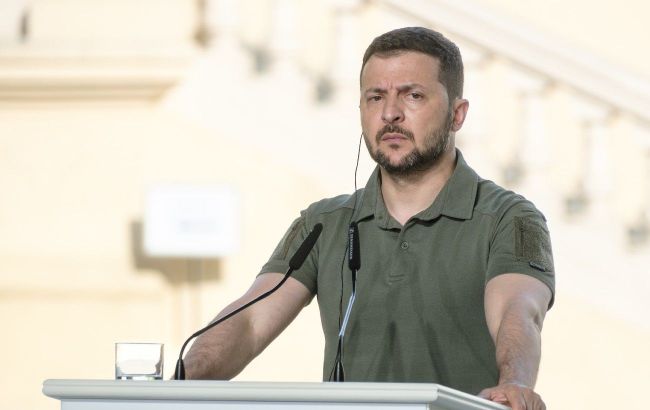 Ukrainian President Volodymyr Zelenskyy (Photo: RBC-Ukraine, Vitalii Nosach)
President Volodymyr Zelenskyy chaired an NSDC (National Security and Defense Council) meeting regarding the recruitment centers' assessment results, according to the Presidential Office press service.
"During the recruitment centers assessment, cases of corruption were identified by law enforcement agencies, particularly during the general mobilization, posing a threat to Ukraine's national security and undermining trust in state institutions," the press service writes.
Zelenskyy holds Security Council meeting on inspections of recruitment centers in Ukraine (Photo: president.gov.ua)
The NSDC recommended to the Commander-in-Chief of the Armed Forces of Ukraine, Valerii Zaluzhnyi, to appoint officers recommended by the heads of operational-tactical and operational-strategic groupings to the positions of leaders of regional recruitment centers. These officers should be directly involved in combat actions, especially after undergoing SBU verification.
The Office of the Prosecutor General was also advised to take measures to counter corrupt actions by recruitment center officials.
Checks of recruitment centers across Ukraine
Following a recent scandal involving the Odesa military commissar Yevhen Borisov, large-scale assessments of recruitment centers and SPs (Special Commissioners) have commenced in Ukraine. President Volodymyr Zelenskyy noted that the initial results of the evaluation are concerning.
For instance, in the Poltava region, the head of a district military recruitment center was exposed while receiving a bribe. Meanwhile, the former Zaporizhzhia Regional recruitment center and SP director was detained for orchestrating a "scheme" to enrich close associates.