Zelenskyy holds meetings in Kharkiv region on security issues and preparing for heating season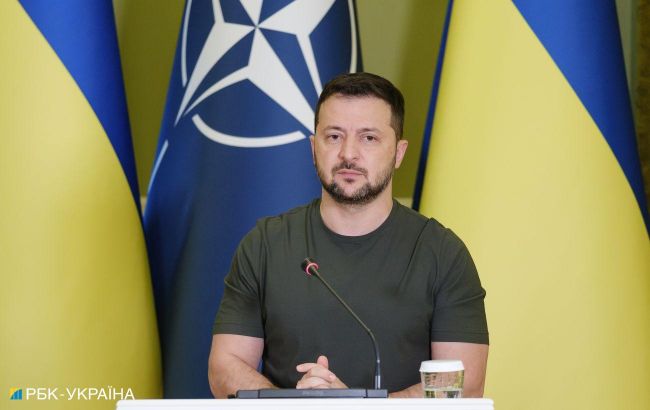 President of Ukraine Volodymyr Zelenskyy (Vitalii Nosach, RBC-Ukraine)
President of Ukraine Volodymyr Zelenskyy today held meetings in the Kharkiv region, focusing on security issues and preparing the region for the heating season, according to Zelenskyy's Facebook.
"Kharkiv region. Our soldiers. The 15th Mobile Border Guard Detachment of the brigade type 'Steel Border,' the 113th and 125th separate brigades of the Territorial Defense Forces of the Armed Forces of Ukraine. Thank you for your strength!" the statement said.
According to him, a meeting was held on the security situation in the Kupiansk-Lyman sector. He listened to General Oleksandr Syrskyi's report on the defense in the Kharkiv region, offensive actions in Bakhmut, and other areas.
The president also listened to reports from local heads of the Security Service and the National Police. Later, Zelenskyy held a separate meeting on preparing the Kharkiv region for the winter period.
"We are proud of the defenders who showed maximum strength in defending the Kharkiv region. Today I had the opportunity to personally thank them, present awards, and shake hands," added the head of Ukraine.
Update
The president disclosed that he discussed with relevant officials - the head of the region, the Mayor, the Minister of Energy, the head of Ukrenergo, the head of Naftogaz - how to protect against Russian shelling, energy supply for cities and villages in the Kharkiv region, safeguarding energy facilities, rebuilding facilities, and humanitarian demining.
"It is very important that Kharkiv not only stands strong but also helps keep our entire east resilient. A proud and shining city that will always be a city of strength for Ukraine and all of Europe," the president added.
Additionally, Zelenskyy issued a series of orders related to the recovery and physical protection of energy facilities from Russian strikes. He mentioned that acceleration is needed in some areas.
He expects a detailed report on the recovery projects from officials tomorrow. Zelenskyy also mentioned specific instructions for the military but did not disclose the details.
Zelenskyy's visit to the frontlines
RBC-Ukraine reported that today the president visited the military personnel performing combat tasks in the Kupiansk-Lyman direction.
Zelenskyy discussed the operational situation on the battlefield with brigade commanders and combatants, addressing current issues and the needs of the soldiers.
During his trip to the front lines, Zelenskyy inspected Leopard 2 tanks and CV-90 infantry fighting vehicles used in the battles on the Kupiansk front.