Zelenskyy extends martial law and mobilization in Ukraine, time period yet unknown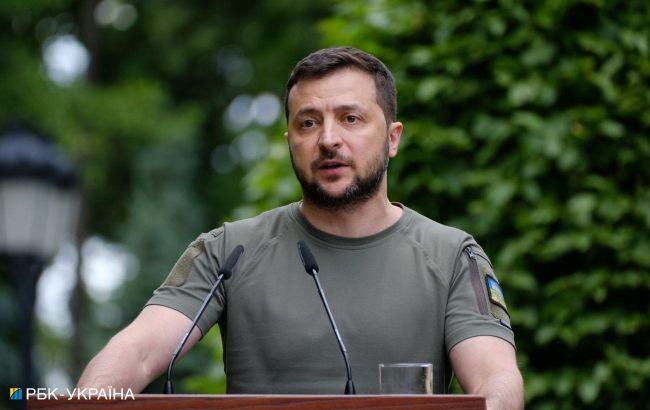 President of Ukraine Volodymyr Zelenskyy (Photo: Vitalii Nosach, RBC-Ukraine)
President Volodymyr Zelenskyy has submitted draft laws to the Ukrainian Parliament for the approval of decrees on extending the period of martial law and mobilization in Ukraine, according to the relevant draft laws published on the website of the Ukrainian Parliament.
There are no texts of the draft laws yet, so it is unknown for how long they want to extend the period of martial law and mobilization.
Previously, martial law and mobilization were extended for 90 days each time. Therefore, their validity could be extended until November 15, 2023.
This will be the eighth extension of the period of martial law and mobilization since the full-scale invasion of Russia began. The last extension was made in May until August 18.
Martial law
Martial law was introduced in Ukraine due to the full-scale invasion by Russia in February 2022. It is a special legal regime that grants authorities, military command, military administrations, and local self-government bodies the necessary powers for rapidly stabilizing the situation.
During this time, some rights and freedoms of citizens may be restricted.
Mobilization
Currently, a general mobilization is in effect in the country. It involves calling up reservists, former participants of ATO (Anti-Terrorist Operation) and JFO (Joint Forces Operation) with a gradual increase in troop numbers through military personnel who have undergone service.