Zelenskyy extends birthday greetings to Biden wishing him 'victory'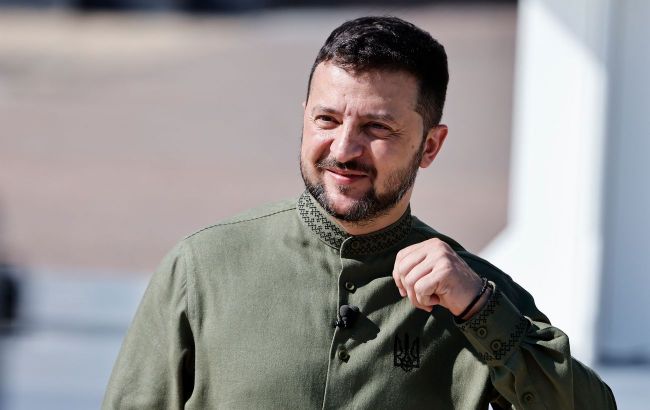 Photo: President of Ukraine Volodymyr Zelenskyy (Getty Images)
Ukrainian President Volodymyr Zelenskyy extended birthday greetings to his American counterpart, Joe Biden, according to the statement he made during a meeting with the United States Secretary of Defense, Lloyd Austin.
In particular, Zelenskyy wished Biden "best regards" and "victory".
"We are very grateful to President Joseph Biden. Best regards to the president on his birthday. We wish him victory, and he will already determine where and in what direction," Zelensky stated during the meeting with Austin, who is currently visiting Kyiv.
President Zelensky also congratulated Biden on his Twitter account, emphasizing that, like all Ukrainians, he is thankful to the United States for its leadership in defending freedom and life during challenging times.
The president also explained that Ukrainians celebrating symbolic days always wish for victory.
"Today, we wish President Biden what is so needed for freedom: victory in our common struggle against aggression and terror," he noted.
Biden's Birthday
Today, on November 20, U.S. President Joe Biden celebrates his 81st birthday, making him the oldest president in U.S. history.
The United States is also a leader in providing military assistance to Ukraine, offering tanks, Patriot and NASAMS anti-aircraft missile systems, HIMARS rocket systems, long-range ATACMS missiles, and more.
President Zelensky has met with Biden several times since the full-scale invasion by Russia into Ukraine.
It is worth noting that this is already the second visit by Austin to Ukraine during the full-scale war.