Zelenskyy explains why Ukrainian counteroffensive progresses slower than expected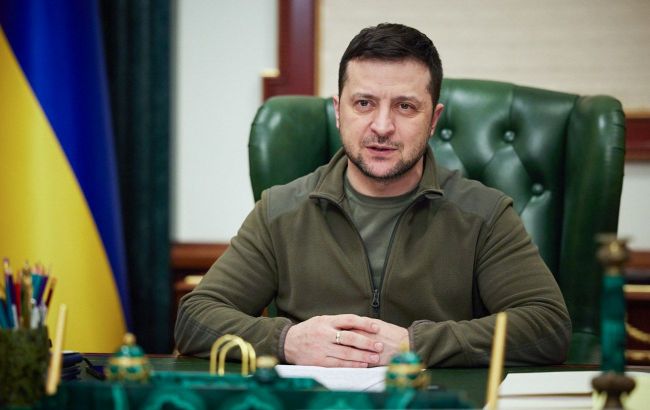 President of Ukraine Volodymyr Zelenskyy (president.gov.ua)
The counteroffensive of the Ukrainian Armed Forces is progressing slower than initially expected due to a delayed start, as President Volodymyr Zelenskyy said at the Aspen Security Forum.
"We had plans to begin the counteroffensive in the spring, but we didn't start because, honestly, we lacked sufficient ammunition and equipment, and our brigades were not adequately trained for this type of warfare," he said.
Zelenskyy pointed out that the late start of the counteroffensive gave Russians time to mine territories and establish multiple lines of defense.
"As we started a bit late - and it is true, confirmed by all experts - it allowed Russia to mine our entire land and build several lines of defense. They had more time than they needed, and as a result, there were many mines in our fields, which slowed down our progress," Zelenskyy said.
Despite the challenges, the Ukrainian defenders are making progress.
"We didn't want to lose our people, our personnel, our servicemen, and we didn't want to lose our equipment, so we proceeded with offensive actions cautiously," he added.
Zelenskyy also mentioned that Ukraine's forces are approaching a point where the counteroffensive can pick up its pace. "I would say we are approaching a moment where corresponding actions can speed up, as we are already clearing some mined areas," he emphasized.
Recent progress of the Ukrainian Armed Forces
Ukraine's troops are actively conducting offensive operations in the Bakhmut, Melitopol, and Berdiansk directions. In the past week, they have liberated an additional 9 square kilometers in the east and 28.4 square kilometers in the south.
However, the National Security Council of the United States noted that Russian occupiers have constructed several lines of defense on the occupied Ukrainian territory over many months, which has hindered the progress of the Ukrainian forces.
The Ministry of Defense has stated that the counteroffensive is progressing according to the plan in terms of effectiveness.