Zelenskyy demands full withdrawal of Russian troops from Ukraine, including 'leaky remnant' of Black Sea fleet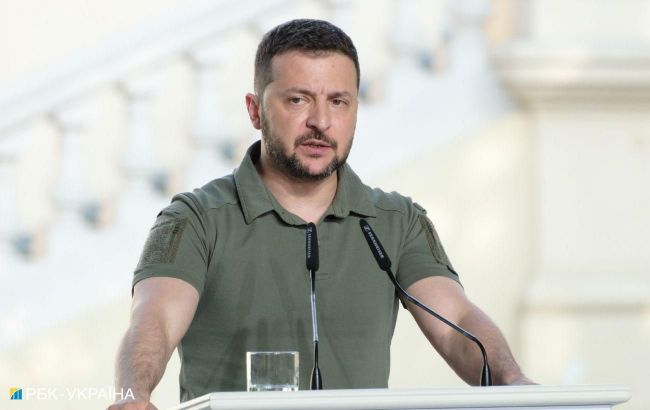 Photo: President Volodymyr Zelensky (Vitalii Nosach, RBC-Ukraine)
President Volodymyr Zelenskyy demands the complete withdrawal of all Russian troops and military formations, including Russia's Black Sea Fleet, from Ukrainian territory, in his address to the UN Security Council.
According to Zelenskyy, only the full implementation of two key points can guarantee peace and security in Ukraine. Fulfilling these points will contribute to the complete cessation of hostilities.
"First, complete withdrawal of all Russian troops and military formations, including the Russian Black Sea Fleet or its leaky remnants," the President stated.
Furthermore, Russia must withdraw all mercenaries and quasi-military formations from Ukraine's sovereign territory, within our internationally recognized borders from 1991.
"Second, full restoration of Ukraine's effective control over the entire state border and exclusive economic zone in the Black and Azov Seas, as well as the Kerch Strait," Zelenskyy emphasized.
More details from the Ukrainian President's address at the UN General Assembly can be found in RBC-Ukraine's report.
UN Security Council meeting with Lavrov, without Macron and Sunak
Today's UN Security Council meeting will be attended by the leaders of the member states of the Security Council. However, French President Emmanuel Macron will be absent due to the planned visit of British King Charles III, and Rishi Sunak will not be present due to a busy schedule.
Russian dictator Vladimir Putin will also not attend the UN Security Council meeting, but since Moscow cannot miss the opportunity to use the platform for propaganda purposes, Russian Foreign Minister Sergey Lavrov was sent to represent Russia.