Zelenskyy appoints Ukrainian football legend Shevchenko as his non-staff advisor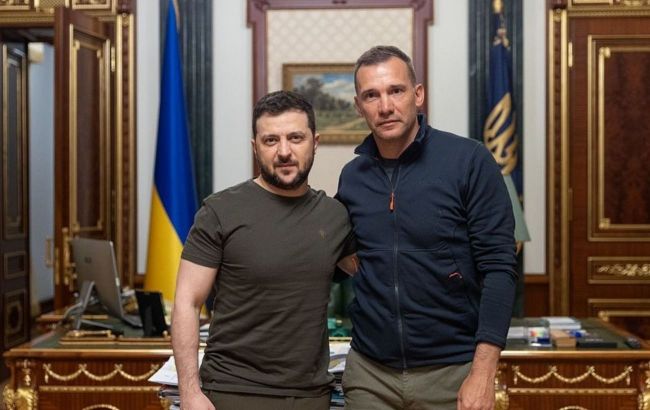 President of Ukraine Volodymyr Zelenskyy and former footballer Andriy Shevchenko (Photo: instagram.com/andriyshevchenko)
President of Ukraine Volodymyr Zelenskyy has decided to appoint the legend of Ukrainian football, Andriy Shevchenko, as an external advisor, according to the relevant decree of the head of state.
"To appoint Andriy Mykolaiovych Shevchenko as an advisor to the President of Ukraine (external position)," the document reads.
What is known about Shevchenko
Andriy Shevchenko is one of the most famous footballers in the history of Ukraine.
He played for AC Milan and Chelsea, well-known European clubs. Shevchenko was several times the top scorer in the Italian Serie A, won the UEFA Champions League, and the UEFA Super Cup.
The Ukrainian athlete also won the Ballon d'Or and was named the best UEFA forward in 2006.