Zelenskyy announces talks for sky strengthening to counter Russian advantage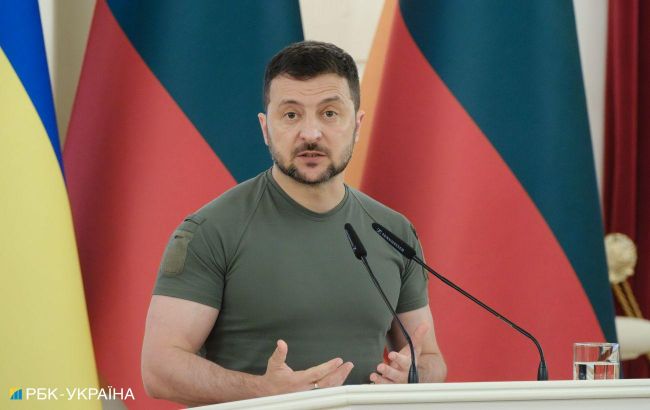 President of Ukraine Volodymyr Zelenskyy (Photo: Vitalii Nosach- RBC-Ukraine)
President Volodymyr Zelenskyy will hold negotiations with partners from several countries in the next two days. In particular, regarding strengthening in the sky, according to a joint press conference with Prime Minister of Sweden, Ulf Kristersson.
"Tomorrow or the day after tomorrow, I will have negotiations with several more countries. I am confident that together with our partners, we will do everything and achieve the desired result in the sky to prevent Russians from having an advantage. When they control the sky, we cannot move quickly on the ground. And we need this," he stated.
JAS 39 Gripen
Recently, the Swedish government allowed Ukrainian pilots to undergo training on the Swedish fighter aircraft JAS 39 Gripen. Pilots will also have the opportunity to train on simulators and conduct test flights.
Transfer of F-16 to Ukraine
Ukrainian officials and military personnel have been requesting Western allies to start supplying modern fighter jets for quite some time. These jets are necessary for Ukraine to defend itself against constant Russian shelling and to compete with Russian aviation.
On August 17, the USA approved the transfer of F-16 fighter jets to Ukraine from Denmark and the Netherlands.
Additionally, the National Security Advisor to the President of the USA, Jake Sullivan, stated that the United States would provide American F-16 fighter jets to Ukraine after the completion of pilot training.