Zelenskyy advises invaders to flee while Crimean Bridge is 'still somewhat operational'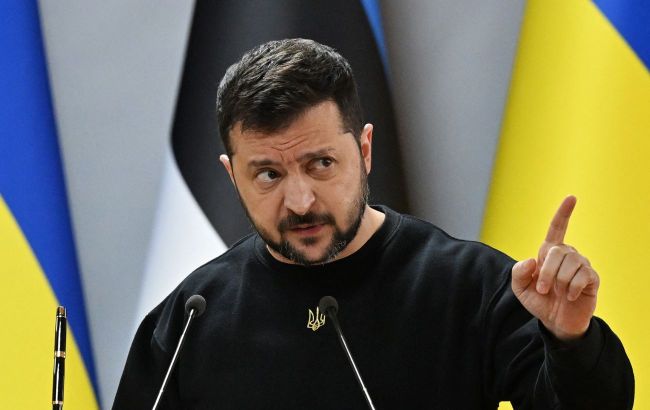 President of Ukraine Volodymyr Zelenskyy (Photo: Getty Images)
Russian soldiers in occupied Crimea should consider returning home while the Crimean Bridge is still functioning, according to the evening address of the President of Ukraine, Volodymyr Zelenskyy.
According to the head of state, he held several crucial meetings regarding the preparation of international events in August, including the Crimean Platform. Currently, the government is preparing a list of de-occupation steps for Crimea, which includes comprehensive, economic, and social measures.
"In fact, the occupiers should already consider that while the Crimean Bridge is still somewhat operational, they should return home to Russia. Crimea, like the rest of Ukraine, will be free - free from all Russian evil, starting with Russian missiles and ending with every Russian occupier. Russia will lose this war, and no missile will save it," the President said.
Attack on the Crimean Bridge
On July 17th, explosions were reported on the Crimean Bridge, leading to its damage. Two spans were destroyed, completely halting the movement of automotive traffic.
Later, sources from RBC-Ukraine within the Security Service of Ukraine (SSU) revealed that the explosions were part of a special operation carried out by the SSU in coordination with the Naval Forces. The bridge was attacked using surface drones.
President Volodymyr Zelenskyy emphasized, following the incident, that the Crimean Bridge is a target of Ukraine and it must be neutralized, as it represents war, not peace.