Zelenskyy addresses occupiers' attempted advance near Vuhledar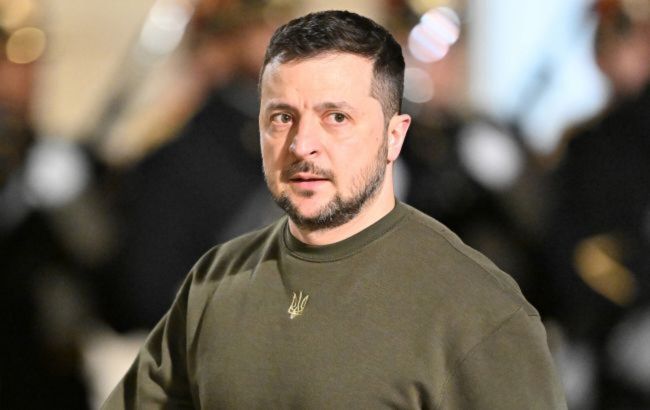 Photo: Volodymyr Zelenskyy, President of Ukraine (Getty Images)
Russian occupiers tried to attack in the area of Vuhledar in the Donetsk region, but the Ukrainian Defense Forces stopped the enemy and inflicted significant losses in manpower and equipment, writes President Volodymyr Zelenskyy.
The President disclosed details of his daily security briefing, where he received updates on the frontline situation.
"There was an enemy attempt to advance near the Vuhledar direction, but our troops halted it, inflicting heavy casualties on the adversary, including dozens of pieces of equipment, and many killed and wounded," President Zelenskyy stated.
Simultaneously, Ukrainian defenders are maintaining their defensive actions in Avdiivka, repelling attacks by Russian forces. Furthermore, the Armed Forces of Ukraine are engaged in offensive operations in the southern part of the country.
"There were reports from the Ministry of Defense on the arrival of shells, missiles, and equipment, as well as intelligence reports on the situation at the front, in the international arena, and the enemy's country," the president added.
The situation in the Vuhledar and Avdiivka areas
Earlier, the Main Intelligence Directorate of the Ministry of Defense of Ukraine published an audio interception in which the Russian occupier complained that they were being driven to Vuhledar "into this meat grinder." The interviewee said that the Russian Armed Forces were not successful there and suffered significant losses of manpower.
It is also worth mentioning that in October, the occupiers intensified their offensive on Avdiivka, and it continues to this day. According to British intelligence, the occupiers threw up to eight brigades near Avdiivka and suffered losses that are likely to be the largest among Russian troops in 2023. According to the Ukrainian Armed Forces Command, the Russians have lost more than 6,500 people since October 10 due to the attempted offensive on Avdiivka.