Zelenskyy's comments on Russia and Hamas hinder broader support for Ukraine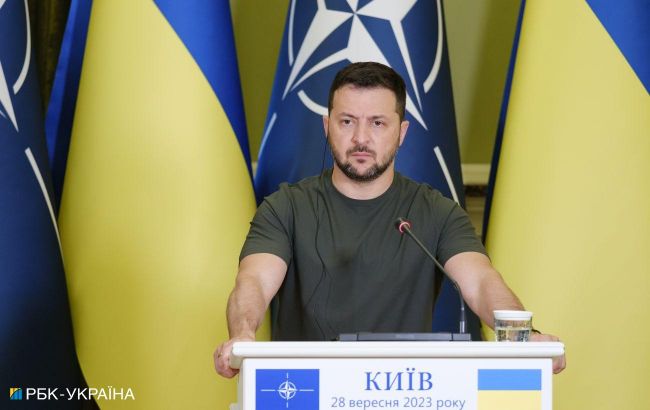 Photo: President of Ukraine Volodymyr Zelenskyy (Vitalii Nosach, RBC-Ukraine)
Mykhailo Podolyak, an advisor to the head of the President's Office, mentioned that President Zelenskyy's remarks drawing parallels between Russia and Hamas have hindered the formation of a broader coalition of support for Ukraine in the Middle East, reports The Guardian.
The publication highlights that these remarks have hampered Ukraine's efforts to broaden alliances in the Middle East and beyond Western countries, "which was a key part of the remit of the recently appointed defense minister, Rustem Umerov."
In particular, Podolyak admitted that there was a "chill" in relations with many non-Western states.
"It has made it harder to make a broader coalition of support for Ukraine in the fight against Russia," he said.
What did President Zelenskyy say
Since the Hamas attack on Israel on October 7, President Zelenskyy has issued multiple statements in support of Israel. In one instance, he referred to Russia and Hamas as 'the same evil,' noting the distinction that Hamas is a terrorist organization attacking Israel, while Russia is a terrorist state attacking Ukraine. The president also stated that Russia supported and was behind such actions, referring to the Hamas attack on Israel.