YouTube takes on global ad blocking: what's behind this initiative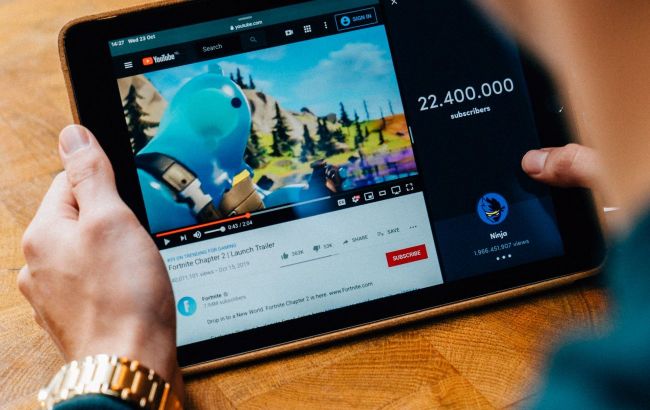 YouTube to block programs that hide ads in videos (illustrative photo: Unsplash)
YouTube has begun deploying an initiative to combat ad-blockers on its platform worldwide, writes the website specializing in computer technology and gadgets The Verge.
The platform has "launched a global effort" to encourage users to stop blocking ads or subscribe to YouTube Premium.
Initial reports of the ban on ad-block extensions began to surface in the summer, but at that time, banners requesting users to disable ad-blocking appeared only for a limited number of users as part of an experiment. Now, the new policy has started to roll out to all users.
Typically, users receive a warning stating that after a few video views, video playback will be blocked if they do not disable ad blockers.
In some cases, video playback is immediately blocked, and even refreshing the page does not help. Thus, users are left with no choice but to disable an ad blocker and watch ads or purchase YouTube Premium.
The message that users receive (screenshot: The Verge)
YouTube communications manager Christopher Lawton emphasized that using ad blockers is a violation of the platform's rules. According to him, "ads support a diverse ecosystem of creators globally and allow billions to access their favorite content on YouTube."
It's important to note that YouTube only checks for the presence of ad-block services and does not take into account the monetization status in specific regions.
As it was reported earlier, YouTube announced the introduction of an important feature.