Yet another Russian drone attack on Odesa region, September 7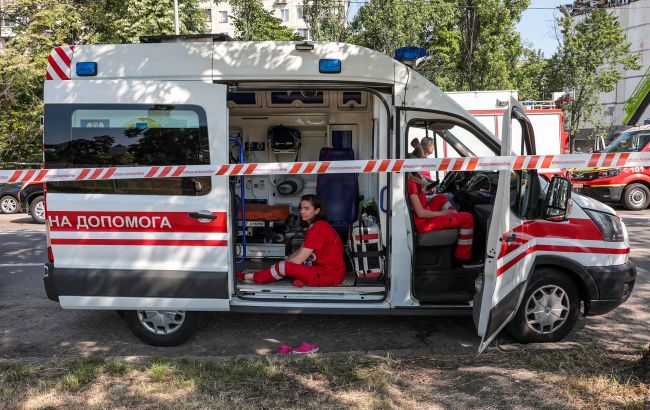 Russian troops attacked the Odesa region with Shaheds (Getty Images)
Russian forces launched a massive Shahed drone attack on the Odesa region in Ukraine overnight on September 7, according to Oleh Kiper, the head of the Odesa Regional Military Administration.
"Russian terrorists conducted a three-hour long drone attack on the southern part of Odesa region. This marks the fourth attack on the Izmail district in the past five days. As a result of today's Shahed drone attack, several residential areas have sustained damage to civilian and port infrastructure, including an elevator and an administrative building," said the head of the Odesa Regional Military Administration.
According to Kiper, one person was injured in the shelling – a truck driver who suffered a minor leg injury. Response and recovery efforts are underway with all relevant services actively engaged.
Recent shellings of the Odesa region
Over the past week, occupiers have intensified nighttime attacks on the Odesa region. On the night of September 6, Russian forces targeted the Odesa region with Shahed drones, striking the Izmail district. The attack resulted in the tragic death of an agricultural enterprise worker who sustained severe injuries and died in the hospital.
During the night of September 4, Russian occupiers once again attempted to launch attacks on Ukraine using Shahed kamikaze drones. Their target was the port infrastructure in the Odesa region along the Danube River.
Following the attack, the Ministry of Foreign Affairs of Ukraine reported that Russian drones fell on Romanian territory. However, official Bucharest sources did not confirm this information.