World's largest diamond producer recognized as international sponsor of war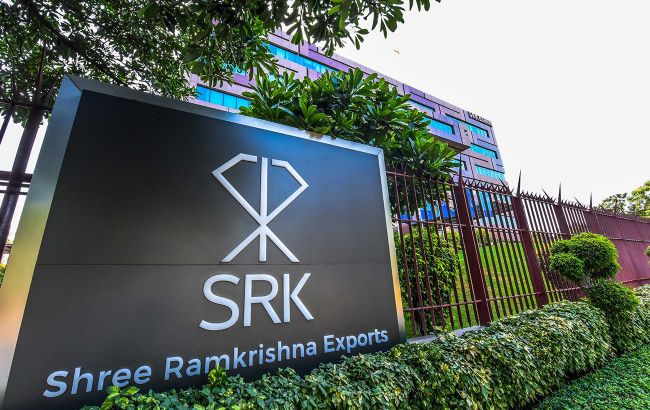 Shree Ramkrishna Exports (usgbc.org)
The National Agency on Corruption Prevention (NACP) has included one of the world's largest diamond production and export companies Shree Ramkrishna Exports (SRK) on the List of International War Sponsors, according to an NACP statement.
"The Indian company continues to cooperate with the aggressor, purchasing diamonds in Russia, despite the sanctions imposed against the Russian Federation in this sphere. In 2023, the company tripled the purchase of diamonds in the Russian Federation compared to 2021," the statement says.
NACP notes that India is one of the major buyers of diamonds, especially small diamond raw materials, from Russia, and it is the world's largest center for diamond production, manufacturing 95% of the world's diamonds. About three-quarters of the diamonds come from Russia, but they are not accompanied by any official documents that could confirm their origin.
SRK has an annual income of more than $1.3 billion. The company, after purchasing rough diamonds, carries out cutting, polishing, classification and exports them.
"Despite the international sanctions that were introduced in April 2022 against the largest diamond miner in the world, the Russian Alrosa, SRK continued to buy diamonds in the Russian Federation, making "secret deals" for the purchase of precious stones worth hundreds of millions of dollars," NACP says.
In total, in 2022, Russia exported diamonds worth 3.8 billion dollars. But even such insignificant amounts compared to the income from the oil sales are of great importance for the Russian Federation, as they allow them to finance the war against Ukraine and maintain its economy.
List of International War Sponsors
NACP says that the main purpose of including companies in this list is reputational pressure. So far, approximately 30 international companies have been included in the list.
Recently, American corporations PepsiCo and Mars were added to the list. Despite statements about reducing their business activities, they continue to operate in Russia and pay taxes.