Work without experience: Top 5 foolproof options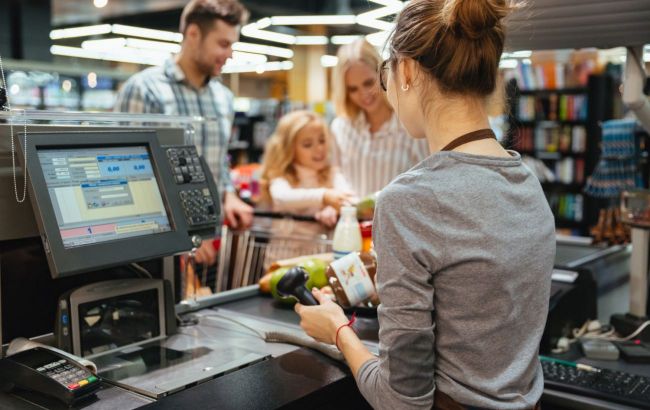 Seller – one of the most popular entry-level positions (photo: freepik.com)
Finding a job without experience in Ukraine is easiest in the service and trade sectors. The number of such job vacancies is on the rise. Moreover, there's still a labor shortage in the job market, and employers are increasingly willing to hire people with little experience and invest in their training.
A list of the most relevant job offers where experience is not required.
In preparing the material, sources including data from the State Employment Service, data from the job search portal Work.ua, and comments from PR Director Maxim Pylypenko of Work.ua for the publication were used.
One-third of all vacancies are entry-level positions
The number of job offers in Ukraine continues to increase with the recovery of economic activity. This trend is being observed both by the State Employment Service (SES) and on popular job search websites.
The SES notes that there is a high demand for personnel in the trade sector and for representatives of blue-collar professions. Research from the Work.ua portal also confirms the growth in the number of job offers in the service and trade sectors.
Most professions in these sectors do not typically require prior experience for employment. PR Director of Work.ua, Maxim Pylypenko, provided comments to RBK-Ukraine and listed the top 5 sectors with the most job offers for candidates without experience:
Service sector

Retail trade

Blue-collar professions and manufacturing

Logistics, warehousing, and foreign economic activity (foreign trade)

Hospitality and restaurant business, tourism
According to Maxym Pylypenko, PR Director of Work.ua, job opportunities for candidates without experience make up almost a third of all vacancies posted on Work.ua.
Additionally, remote work opportunities are the most popular among job seekers who are looking for positions without experience. Specifically, positions like chat specialists and online store administrators that allow for remote work receive six times more responses compared to the national average in Ukraine.
Which job is the easiest to get hired for
Employers are most willing to hire people without prior experience or skills for positions such as:
Sales Consultant;

Sales Manager;

Driver;

Picker, Packer, and Warehouse Worker;

Bartender or Barista.
Sales Consultant
The most common job opportunity for candidates without experience is the Sales Consultant position. In many job listings for this role, prior work experience is not mandatory. Employers are willing to hire students and may offer internships to help individuals gain experience in the field.
Screenshot from Work.ua
According to Work.ua, the average salary for a Sales Consultant in Ukraine is 15,000 UAH. You can also find job listings with salaries going up to 50,000 UAH. It's important to note that a Sales Consultant's salary often includes a base salary and a commission.
Sales Manager
This position is in demand for specialists in real estate, automotive, and various services sales. Employers offer training, completion of which leads to potential salary increases in the future.
On average, a Sales Manager's salary in Ukraine is 25,000 UAH. In Kyiv, they are offered 30,000 UAH, while in Dnipro and Odesa, it's around 23,500 UAH, and in Kharkiv, it's 20,500 UAH.
Screenshots from the Work.ua portal
Driver
Drivers are in demand for taxi and courier delivery services. Experience in the role is not mandatory, but driving experience and a valid driver's license are required.
The average salary for drivers in Ukraine is around 23,000 UAH. Typically, for taxi driver positions, payment is a percentage of the fares.
Screenshots from the Work.ua portal
Picker/Packer
The responsibilities of a picker/packer include sorting and assembling goods in the warehouses of postal companies, online stores, and manufacturing facilities. A picker/packer may also be involved in receiving goods – in this case, physical endurance is important.
The work can involve shifts, including night shifts. The average salary in Ukraine is 16,000 UAH, but you can find offers that go up to 30,000 UAH.
Screenshots from the Work.ua portal
Bartender/Barista
This position often accepts candidates with no prior experience, offering training on the job. Payment is typically per shift, supplemented by tips. The average salary for a barista in Ukraine is 14,300 UAH. In Kyiv, the average salary for a barista is 17,000 UAH, and in Lviv, it's 15,300 UAH. However, there are offers that provide the opportunity to earn 30,000-40,000 UAH per month.
Screenshots from the Work.ua portal
Employers are willing to train professionals
As Maksym Pylypenko mentioned, there is currently a labor shortage in the Ukrainian job market. The number of vacancies has nearly reached the pre-full-scale invasion level, and the average number of responses to job postings per month is at the same level as in 2021 when the so-called job seeker's market was observed.
Finding qualified professionals has become a longer and more complex process, which is why employers are willing to hire individuals with less experience and invest resources in their training. Employers are also offering higher salaries to attract the best talent. Additionally, they are creating adaptation and employment programs for veterans.
According to the Work.ua survey at the Kyiv International Economic Forum, participants provided the following responses regarding whether they perceive a shortage of personnel in their industry and how they are addressing this challenge:
59% are training people with less experience;
58% are investing in training people;
33% are investing in technology and innovation;
31% are offering higher than market wages;
23% are hiring more young (under 24) and older (45+) workers;
18% are implementing adaptation and employment programs for veterans;
13% do not currently see a shortage of skilled personnel in their category.
So, only 3% of respondents have not encountered a shortage of personnel. Instead, the absolute majority feels a lack of applicants and has various methods to address this issue.