Will Zelenskyy lose his powers without 2024 elections?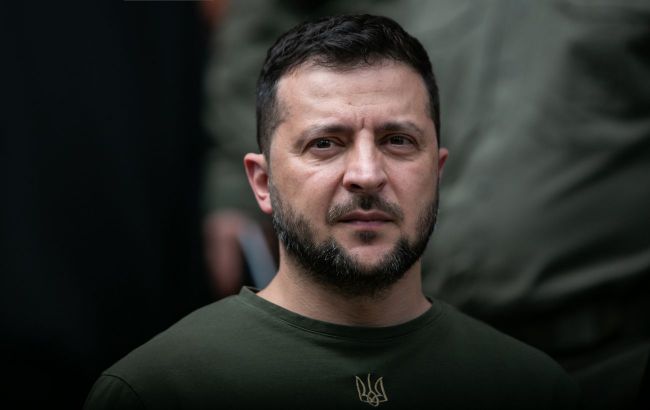 President of Ukraine Volodymyr Zelenskyy (Getty Images)
President of Ukraine Volodymyr Zelenskyy will carry out the duties of the head of state if elections do not take place in 2024. It is provided by Ukrainian legislation, according to Deputy Chairman of the Central Election Commission, Serhii Dubovyk, Radio Svoboda reports.
As Dubovyk said, Ukrainian legislation does not provide for holding elections during a state of war.
"So, the Central Election Commission has not received any notifications or any documents about it, and could not have received them. We are an independent election body, and we operate solely under the law. Elections, including those for the president, are appointed by the decree of the (Ukrainian Parliament Verkhovna) Rada. You and I haven't seen any such decree or any other official documents," he said.
If the presidential elections do not take place, Zelenskyy's powers will be automatically extended, Dubovyk added. The same applies to the powers of the Parliament.
"Regardless of any speculation on this matter, the Constitution clearly states that the President of Ukraine continues to perform his duties until the newly elected President of Ukraine takes office. Everything else is political speculation. If there is no newly elected composition of the Verkhovna Rada after the end of martial law - the current composition continues. If there is no new president elected in the elections, the incumbent president continues to perform his duties," he explained.
As for the local elections, it is too early to discuss, as the powers of local government expire only in 2025, Dubovyk says.
Elections amid wartime
The presidential elections in Ukraine were scheduled to take place in the spring of 2024, specifically at the end of March. However, the state of war makes them impossible.
Some Western politicians have called on Ukraine to hold elections amidst wartime. In response, Zelenskyy outlined the conditions under which it could be possible. Western partners should finance these elections and send their observers to the front lines, as military personnel must also be able to vote.
Recently, Ukraine's Minister of Foreign Affairs, Dmytro Kuleba, stated that the President of Ukraine was considering all the pros and cons of holding elections. However, Zelenskyy later stated that the elections issue is not currently a priority.
"We need to focus on defense, the battle that determines the fate of the state and its people, not speculations that Russia expects from Ukraine. I believe that elections are not a priority right now," he noted.