It's not time for elections: Zelenskyy responds to speculations in society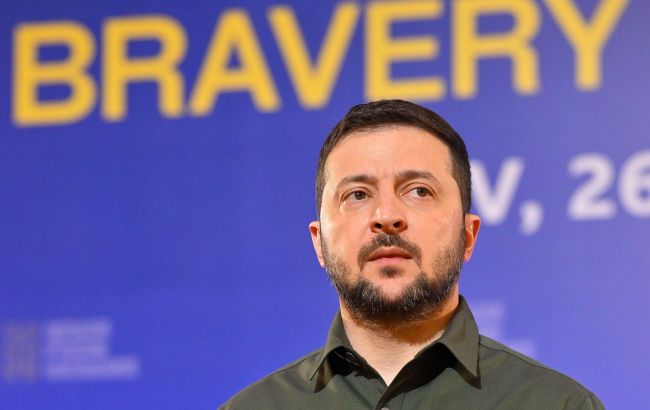 President of Ukraine Volodymyr Zelenskyy (Photo: Getty Images)
All speculations about elections during a full-scale war with Russia in Ukrainian society are irresponsible, accordong to the evening statement of the President of Ukraine, Volodymyr Zelenskyy.
The head of the state notes that now is not the time for extensive celebrations or any other audacious actions in the rear, which are unacceptable during wartime when the military is experiencing completely different emotions.
"And we all understand that now, in wartime, when there are so many challenges, it is absolutely irresponsible to throw the topic of elections into society in a lighthearted and playful way," added Zelenskyy.
Updated
In turn, the head of the Servant of the People party, Davyd Arakhamia, stated that it was necessary to put the topic of elections in Ukraine on hold for some time.
"For those who have been discussing the topic of elections this spring, the President's response is short and simple: elections are not timely. I believe we should end this discussion for a while and focus on strengthening the country's defense capabilities," he wrote on Telegram.
Elections during wartime
It should be noted that presidential elections in Ukraine are scheduled for 2024, and they are set to take place at the end of March. However, Ukraine is currently under martial law, which was imposed at the beginning of the full-scale invasion by Russian occupiers. According to the law, elections are prohibited during a state of war.
Recently, Ukraine's Minister of Foreign Affairs, Dmytro Kuleba, stated that the President of Ukraine was considering all pros and cons regarding the elections. President Zelenskyy himself acknowledged that the Ukrainian parliament might change the legislation on this matter.