Will war in Israel affect aid to Ukraine: Ambassador reassures with his forecast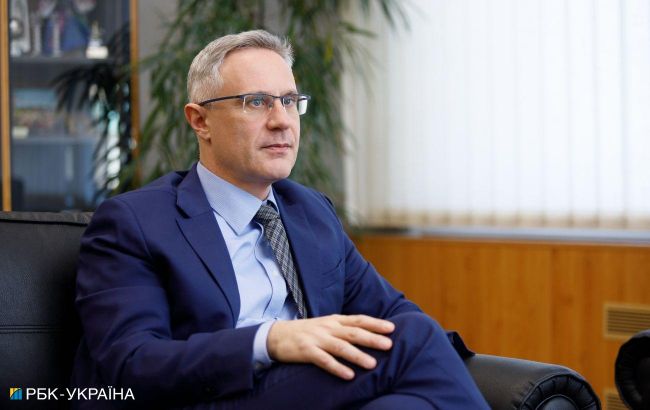 Israeli Ambassador to Ukraine Michael Brodsky (Vitalii Nosach, RBC-Ukraine)
The situation in Israel will not affect assistance to Ukraine, as the requests from Ukraine and Israel for military aid do not overlap, according to the Israeli Ambassador to Ukraine, Michael Brodsky.
"I don't believe that the situation in Israel will impact assistance to Ukraine. As far as I know, both the United States and Europe have intentions to continue providing assistance to Ukraine," said Brodsky.
According to the ambassador, Israel is the most self-sufficient country in military terms, and it does not require the same level of assistance as Ukraine. Israel's requests to its allies at the beginning of the conflict were related to specific types of weaponry, such as interceptor missiles for the "Iron Dome" system, the supplies of which were depleting due to intense shelling by HAMAS.
Assistance to Ukraine and Israel
Previously, U.S. Secretary of State Antony Blinken stated that HAMAS's attack on Israel was not related to the West's focus on the situation in Ukraine.
At the same time, discussions are currently underway in the U.S. Senate regarding President Joe Biden's request for $106 billion in Congress. Out of this amount, $61.3 billion is proposed for Ukraine, and $14.3 billion for Israel.
Meanwhile, the newly elected Speaker of the U.S. House of Representatives has proposed not bundling new aid to Ukraine and Israel into a single package. He wants initiatives to be voted on separately in the House of Representatives.
Meanwhile, the Senate Republican leader, Mitch McConnell, has advocated for providing assistance to Ukraine and Israel as part of a single package.
It is expected that today, the Secretary of Defense, Lloyd Austin, and Secretary of State, Antony Blinken, will make a statement calling for immediate assistance to be sent to Israel and Ukraine.