Will Ukraine intensify mobilization? Ministry of Defense answers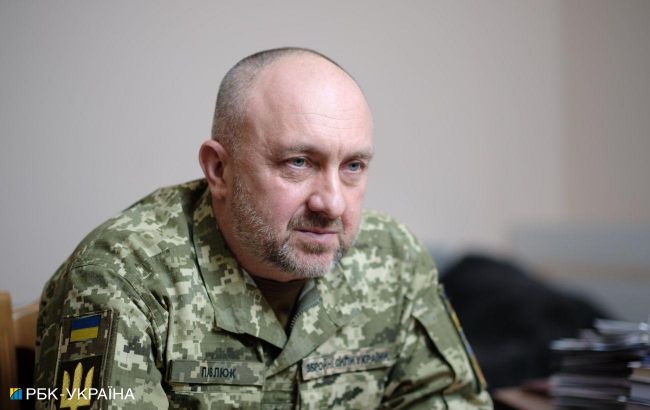 First Deputy Minister of Defense Oleksandr Pavliuk (Vitalii Nosach, RBC-Ukraine)
Mobilization in Ukraine is proceeding according to plans, and the Ministry of Defense is not preparing to intensify the process. But depending on the front lines situation, it may be reviewed, according to First Deputy Minister of Defense Oleksandr Pavliuk.
The officer noted that "so far, the plans on mobilization have not changed," and everything depends on the challenges that the country faces in the context of the ongoing full-scale military aggression by the Russian Federation.
He also notes that defending one's country is the task of every man, and "we need to prepare for it and be ready."
"We are doing everything possible to avoid increasing the pace of mobilization... but you understand that it all depends on the aggressor and the front," Pavliuk said.
Video: Pavliuk commented on possible changes in the pace of mobilization
Mobilization plan and its waves
Mobilization in Ukraine was announced after the Russian full-scale invasion started in February 2022. The Verkhovna Rada (Ukraine's parliament) repeatedly extended the state of war and mobilization in Ukraine. Currently, they are in effect at least until November 15 of this year.
In late August, Minister of Defense Oleksii Reznikov told RBC-Ukraine at a press conference that there is no critical situation with the mobilization reserve of the Ukrainian army, and the mobilization plan has not yet been completed.
Ukrainian military personnel had previously appealed to President Volodymyr Zelenskyy to strengthen mobilization.
The Ukrainian law "On Mobilization" provides for four waves of mobilization:
The first stage includes former military personnel under the age of 40 who have combat experience and have served under contract or during one of the waves of mobilization.
The second stage includes military personnel who served before 2014 or served under contract. It started on March 15.
The third stage involves the mobilization reserve, which includes citizens who graduated from military departments of universities as reserve officers. It has already begun in some regions.
The fourth stage involves citizens without age or physical limitations for military service. The date of this stage will be determined by the General Staff of the Armed Forces of Ukraine and will begin by decree.
Mobilization applies to men aged 18 to 60. Some individuals may receive deferments from mobilization based on their activities, family circumstances, and other factors.