Will Ukraine celebrate its third Independence Day amid the war: Zelenskyy answers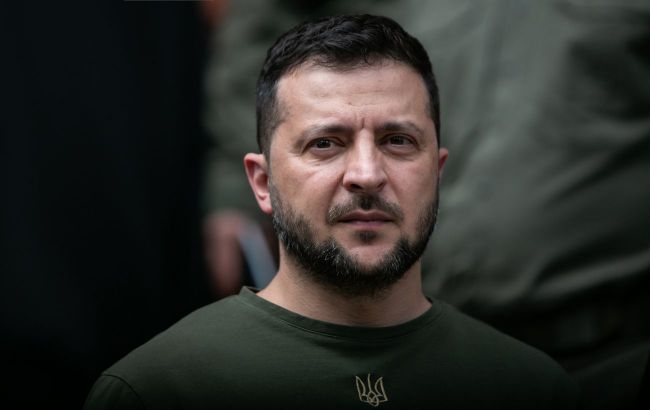 President of Ukraine Volodymyr Zelenskyy (Getty Images)
As the president said, Ukrainians have no other option but to fight and defend their territory. He would also want Ukraine to lose fewer of its people during de-occupation, and to defend its territories through diplomacy.
"We just have no other way out because we are fighting for what's ours, and we don't have much – we have one country. Therefore, I cannot say whether we will have a third Day of Independence amid the war. And, as you mentioned, people in Crimea cannot celebrate their Independence Day properly. Is it different for us? To be honest, there is no war in Crimea right now. Crimea is occupied, and it's a terrible tragedy. People are actually dying here," the president said.
Zelenskyy believes that Independence Day is an important national holiday. However, everyone should remember that it is challenging.
"It's an important day, a national holiday, the most important day – Independence Day. And those who are currently under occupation should know this and remember that it doesn't matter what uniform one wears while walking in Crimea, if this day is important to you, if you believe that Ukraine will return, then please, fight as well," he emphasized.
Threats from Russians on Independence Day
Yurii Ihnat, Spokesperson for the Ukrainian Air Force, noted that the Russians were known for their bend towards "sacred" dates, so Independence Day serves as another "significant" reason for them to strike Ukraine. Over these days, Ukrainian defenders will intensively, judiciously, and confidently control the situation, as they always do.
Ukraine's Defense Intelligence also says there is a possibility of Russian provocations on Ukraine's Independence Day. The enemy might resort to rocket terror.
Natalia Humeniuk, Head of the Joint Press Centre for Operational Command South, also mentioned that on this notable day, there might be mass missile attacks, including the use of surface and underwater missile carriers, strategic and tactical aviation, and drones.