Will there be a stricter draft in Ukraine: Verkhovna Rada explains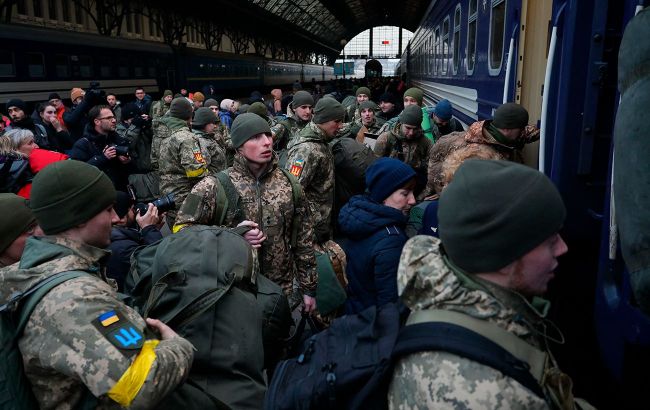 Will there be a stricter draft in Ukraine? (Getty Images)
Mobilization in Ukraine is proceeding as planned. There are currently no additional prerequisites for a stricter draft, according to Fedir Venislavskyi, a member of the Ukrainian Parliament's Committee on National Security, Defense, and Intelligence.
He said that since the early days of the war in Ukraine, "absolutely planned" mobilization measures have been taking place. Specifically, territorial recruitment and social support centers are currently issuing draft notices to military conscripts with military-specialized skills needed on the frontlines.
"At this moment in Ukraine, there are no necessary conditions for increasing the number of conscripts for mobilization. Everything is proceeding in the planned manner, as it has been since the beginning of the war," he added.
He also reminded that the war has resulted in losses, with killed and injured soldiers, so the losses need to be replenished.
"Accordingly, the territorial centers continue to staff those military units that have suffered losses. In addition, since we are trying to form reserves that will ensure rapid advancement and de-occupation of the entire territory, new military units are being formed. They also need to be staffed with personnel," the deputy said.
Mobilization in Ukraine
Mobilization in Ukraine was announced following the large-scale invasion by Russia in February 2022. Martial law and mobilization in Ukraine will remain in effect until at least November 15, 2023. Ukrainian military recently appealed to President Volodymyr Zelenskyy to strengthen mobilization efforts. In turn, the Secretary of the National Security and Defense Council (NSDC), Oleksii Danilov, stated that an additional wave of mobilization is possible in Ukraine, but there will be no changes regarding mobilization rules.