Why you shouldn't post selfies with your boarding pass from the airport?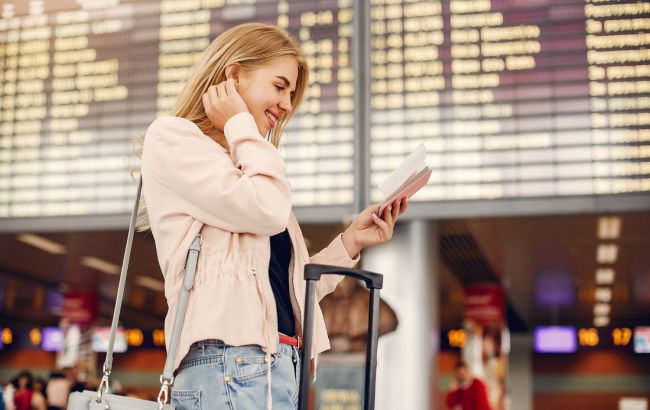 Why you should never share photos of your boarding pass (Photo: freepik)
During vacations, all tourists make one common mistake. Specifically, they boast about their vacation on social media, even posting photos from the airport. However, the consequences of such actions can be severe, Travel+Leisure reports.
What can happen?
A simple selfie can be the cause of falling victim to fraud.
Each boarding pass contains a full legal name, ticket number, and Passenger Name Record (PNR) - a six-digit alphanumeric code unique to your reservation. This information alone is enough for scammers.
Amir Sachs, the founder, and CEO of Blue Light IT, a cybersecurity company, explained that a hacker can gain full access to information about your reservation with the PNR and your surname. That would allow them to obtain your phone number, email address, and contact information.
"The number, name, surname, and PNR of a passenger allow scammers to take out a loan," he said.
Hackers can also use social engineering methods, pretending to be airline representatives to deceive you into revealing more personal data.
Furthermore, malicious individuals may create targeted phishing attacks using the information from your boarding pass.
Therefore, before bragging about your trip, consider what personal data you might be publishing and the potential consequences.
How to understand that you have become a victim of scammers? Scammers often create travel agencies and deceive people with "cheap" vacation packages.
To understand that you have fallen victim to a scam, be aware of the following signs:
At the airport, it turns out that your flight ticket is "not valid," or your ticket reservation is not confirmed.
Upon arrival at the hotel, you find out that there is no room booked under your name.
The purchased vacation package under your name does not exist, or the hotel does not know about it.
You discover no car, event ticket, or excursion was reserved under your name.
The contact information of the "seller" who assisted you in choosing the vacation becomes outdated.
The company through which you bought and paid for your holiday does not exist.
These are just some unpleasant situations you might encounter due to scammers. In reality, fraudulent schemes can be very cunning and multi-layered.