White House: Ukraine made notable progress in southern offensive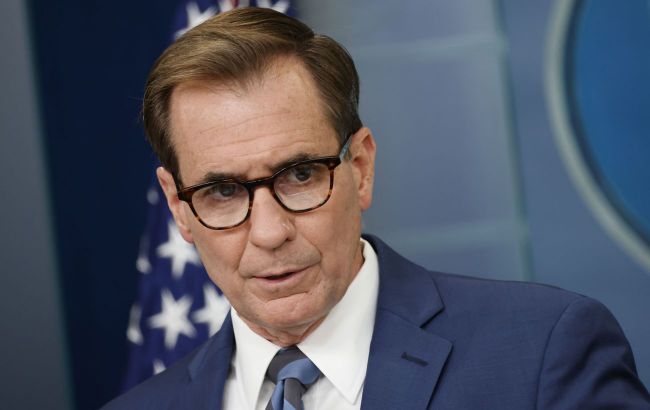 White House National Security Spokesman John Kirby (Getty Images)
In recent days, the Ukrainian forces have made notable progress on the southern front, particularly in the area of the Russian second defense line, according to White House National Security Spokesman John Kirby, AFP reports.
Asked about criticism that Kyiv's southern campaign against occupying Russian forces has not advanced much in three months, Kirby conceded that the fight has gone slower than Ukraine itself had hoped.
"That said, we have noted over the last 72 hours or so some notable progress by Ukrainian armed forces on that southern line," Kirby told reporters.
He also added that the UAF had achieved some success against that second line of Russian defenses.
What else is being said about the offensive
In recent days, Western battlefield analyses have shown Ukrainian forces penetrating Russian lines for several kilometers (miles) between Robotyne and Verbove in the Zaporizhzhia region," the report states.
The media notes that Ukraine's Kyiv's aim is to advance directly south to the Sea of Azov, cutting off Russian land access to occupied Crimea.
But Russian forces have established long and deep barriers across the terrain, including tank traps, minefields and other defenses, to slow Ukraine's advance.
"We've all seen the criticism by anonymous officials out there, which frankly is not helpful (to Ukraine's battlefield effort)", Kirby said. "Any objective observer of this counteroffensive, you can't deny... that they have made progress now," Kirby added.
UAF's advance
Today, the spokesperson for the General Staff of the Armed Forces of Ukraine Andrii Kovalov said that the Ukrainian Armed Forces continue to make successful advances in the Melitopol direction, including the Novodanylivka - Novoprokopivka sector. They are consolidating their positions at the achieved frontlines.
The success of the UAF in the Melitopol direction was also reported in the morning briefing of the General Staff.
According to the Institute for the Study of War, the UAF repelled Russian attempts to counterattack in the areas near Bakhmut and are holding back the enemy's pressure in the Svatove direction. Ukrainian soldiers are also continuing to advance in the southern part of the country during offensive operations.