White House prepares request for additional funding to assist Ukraine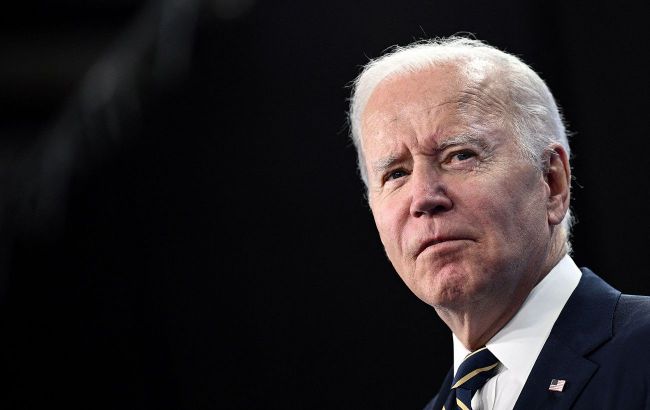 United States President Joe Biden (Photo: Getty Images)
According to the interview with CNN, Doug Bush, the head of procurement for the US military, the administration of United States President Joe Biden is actively crafting a request for supplementary funding to support Ukraine. This request is anticipated to be ready for Congressional consideration this coming autumn.
According to the American official, the administration is "is working on a package for Congress to consider this fall". These specifics, however, are expected to be further delineated by the US Office of Management and Budget.
"But I think we'll have a very strong case, and hopefully garner congressional support for continued funding­—in particular for munitions production increases and munitions buys to support Ukraine," Bush conveyed.
Notably, the White House had not originally planned to petition Congress for new financial aid to Ukraine before the conclusion of the US fiscal year, which wraps up at the end of September.
Despite concerns over funding shortfalls, the Pentagon's previous assessment had overestimated expenditures by $6.2 billion, allocated for armament provisions to Ukraine.
US funding for Ukrainian defense
Last December, the US Congress approved an additional $48 billion request from the administration, designated for Ukrainian armament and combatting the COVID-19 pandemic. Of this sum, $36 billion were specifically earmarked for the Armed Forces of Ukraine.
This augmentation of the program was intended to continue until September 30 of the current year.
President Biden had initiated requests for such supplementary funding to aid Ukraine on four separate occasions last year: in March, May, September, and December.
US financial assistance to Ukraine
On June 29, grant funds totaling $1.215 billion from the United States and Finland were added to Ukraine's state budget.
At the end of April, Ukraine's state budget received grant funds amounting to $1.25 billion from the United States. These funds were directed towards pension disbursements, specific state social assistance programs, healthcare worker salaries, and payments to employees of the State Emergency Service.
Likewise, at the close of May, a $1.25 billion grant from the United States was injected into Ukraine's state budget. The emphasis was on using these funds for labor remuneration and social support.
As reported by Ukraine's Ministry of Finance at the end of July, a grant totaling $1.25 billion from the United States, channeled through the Targeted Fund of numerous World Bank donors, was deposited into the state budget.