White House calls the G20 statement on Ukraine powerful - CNN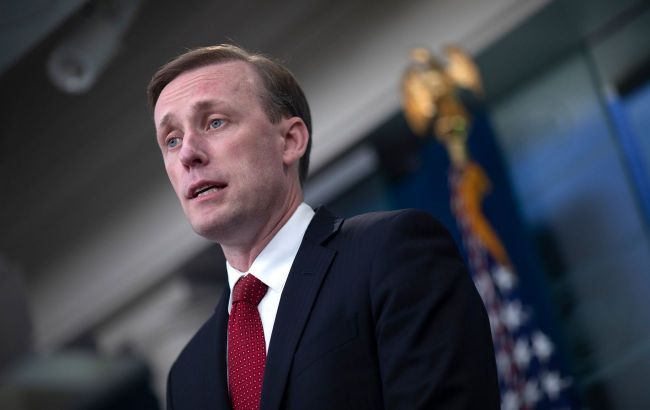 U.S. National Security Advisor Jake Sullivan (photo: Getty Images)
In the White House, they came out in defense of the final declaration of the "G20" summit that took place last week, and referred to the document as "powerful," even though it did not contain an explicit condemnation of Russia's large-scale invasion of Ukraine, states U.S. National Security Advisor Jake Sullivan.
According to the American official during a Friday briefing, he received "no official - or essentially informal - response from Ukraine regarding the G20 communique."
Sullivan believes that Ukraine, as before, is focused on engaging with other countries in peaceful summits similar to those held previously in Copenhagen (Denmark) and Jeddah (Saudi Arabia), where leaders can "find a way forward towards a shared understanding of the principles underlying peaceful agreements" for the establishment of a just peace.
He also noted that discussions at these two summits are actually very similar to the proposals outlined in the G20 communique.
In this context, Sullivan enumerated four key principles of the declaration regarding Ukraine:
First, the paramount importance of territorial integrity and sovereignty.

Second, the assertion that the use of force to violate the territorial integrity of another country is absolutely unacceptable for any nation.

Third, attacks on grain and civilian infrastructure must be completely prohibited.

Fourth, the threat or use of nuclear weapons in such a conflict must be intolerable.
In doing so, Sullivan dismissed the idea that the communique provided "weak" support for Ukraine. The White House representative stated that these four proposals are "powerful." He also added that instead of statements about neutrality, they "actually tell Russia - what you're doing is unacceptable."
Statement following the G20 summit
The summit of the Group of Twenty (G20) countries concluded on September 9 in India. The purpose of the leaders' meeting was to discuss significant topics, particularly economic matters. Ukraine was not present at this meeting, but representatives of Russia attended.
During the G20 summit, leaders reached a consensus on a joint declaration, which mentioned Ukraine. More details about the decisions in the declaration can be found in the article by RBC-Ukraine.
After reviewing the statement, the Ukrainian Ministry of Foreign Affairs criticized the G20's weak statement regarding Ukraine.