White House announces upcoming aid package for Ukraine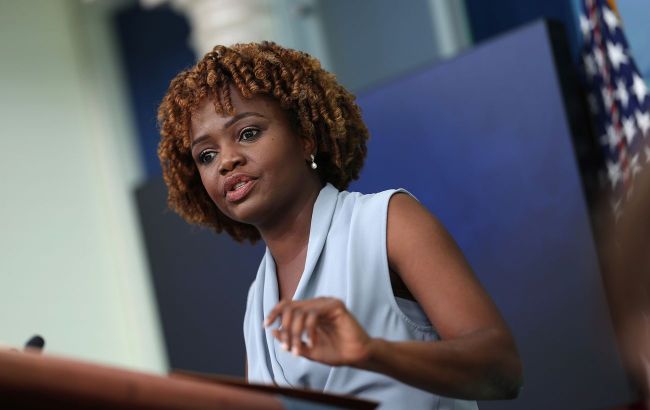 Karine Jean-Pierre (Photo: Getty Images)
The United States of America will soon announce a new package of assistance for Ukraine. This demonstrates the ongoing support for the brave Ukrainian people, according to White House spokesperson Karine Jean-Pierre.
"This is our message to Putin. The President (of the United States - Ed.) has created a coalition of over 50 countries. He has provided assistance to support Ukraine. This is what the President has done. And we have gathered over 140 countries to condemn Russia's invasion of Ukraine," the statement reads.
According to her, this is what President Joe Biden has managed to do. She emphasizes that Ukraine has a very strong international coalition behind it.
"If Putin thinks he can outlast us he's wrong," added Karine Jean-Pierre.
She also mentions that the United States will soon announce another package of assistance for Ukraine to demonstrate ongoing support for the brave Ukrainian people.
Shutdown in the United States
The threat of a government shutdown is related to the position of ultra-conservative Republicans. They blocked the passage of budget bills for the next fiscal year, demanding cuts in what they consider excessive spending.
This includes their opposition to additional assistance for Ukraine. Until the last moment, the White House tried to include at least a compromise of $6 billion for our country by mid-November, but the initiative failed to garner enough votes.
On the evening of September 30, the House of Representatives approved temporary government funding to avoid a shutdown, which was scheduled for October 1.
The Biden administration intends to obtain approval for a package of over $40 billion, with approximately $24 billion allocated to Ukraine. Biden stated that the United States couldn't allow American support for Ukraine to be interrupted under any circumstances.