Russia sank ships near the Crimean Bridge? Clear satellite images appeared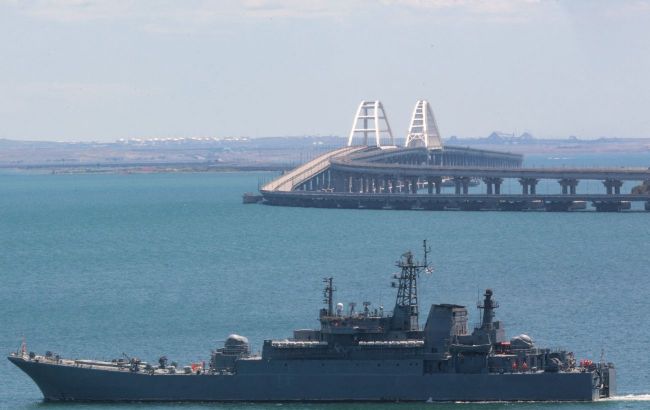 Whether Russia sank ships near the Crimean Bridge: Clear satellite images appeared (Getty Images)
Russia likely did not sink ships near the Crimean Bridge but anchored them in one place, according to Radio Svoboda.
The media has obtained high-resolution satellite images from Planet.com, which show barges installed to the south of the Crimean Bridge. These barges are not sunk but are most likely anchored in one place.
Additionally, these barges may be used as a base for blocking Ukrainian maritime drones.
Background
On August 22, the Defense Intelligence of the Ministry of Defense of Ukraine reported that Russia planned to sink at least six watercraft near the bridge to create a "protective strip" in front of it.
It was reported that the aggressor country intended to establish barriers between the submerged ferries to protect the bridge from damage.
Yesterday, Sky News posted unclear satellite images and speculated that Russia may have sunk six ships near the Crimean Bridge.
Attacks on the Crimean Bridge
The Crimean Bridge, built by Russia illegally, has been attacked twice.
In October 2022, powerful explosions occurred on the bridge, causing significant damage. The head of the Security Service of Ukraine, Vasyl Maliuk, confirmed that it was a special operation by his agency.
In July, another attack on the Crimean Bridge took place, during which two spans were destroyed. Maliuk also confirmed the involvement of the SSU in this attack, stating that it was organized using maritime drones called Sea Baby.