When will Ukrainian military enter Crimea: Chief of Defense Intelligence responses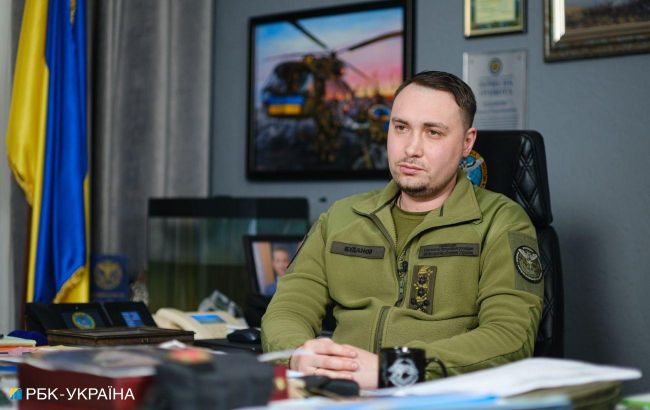 Chief of the Defence Intelligence of Ukraine Kyrylo Budanov (Vitalii Nosach, RBC-Ukraine)
The Ukrainian Armed Forces are soon to enter Crimea. In fact, there is not much time left until the liberation of the peninsula from the occupiers, according to Chief of the Defense Intelligence of Ukraine Kyrylo Budanov, in an interview with "TSN".
Budanov assured that it won't be long before Crimea is liberated from the occupiers.
According to him, this is expected to happen "soon." However, he did not provide an exact date or specific timeframe for the de-occupation, but he emphasized that it will happen shortly.
Threat from Belarus and "Wagnerites"
Budanov stated that the presence of "Wagnertes" on Belarusian territory does not intimidate the Ukrainian Defense Forces.
Currently, there is no significant threat from Belarus to Ukraine.
Reinforcement of Russian personnel
Regarding the reinforcement of Russian military reserves, Budanov mentioned that there is no observed increase in enemy forces.
"They have as many troops as they had before. But constant mobilization allows them to replenish their losses continuously," Budanov explained.
De-occupation of Crimea
It is worth noting that Ukrainian officials have repeatedly stated that the war with Russia can only end with the full liberation of territories, including the temporarily occupied Crimea.
As President Volodymyr Zelenskyy emphasized, "We cannot imagine Ukraine without Crimea. And while Crimea is under the Russian occupation, it means only one thing: the war is not over yet."
Recently, the Commander-in-Chief of the Ukrainian Armed Forces, Valerii Zaluzhnyi, stated that Ukrainian troops will attempt to liberate the temporarily occupied Crimea when they have the necessary means. No one will stop our defenders.