Wheat prices rise after Russia shells merchant ship in Black Sea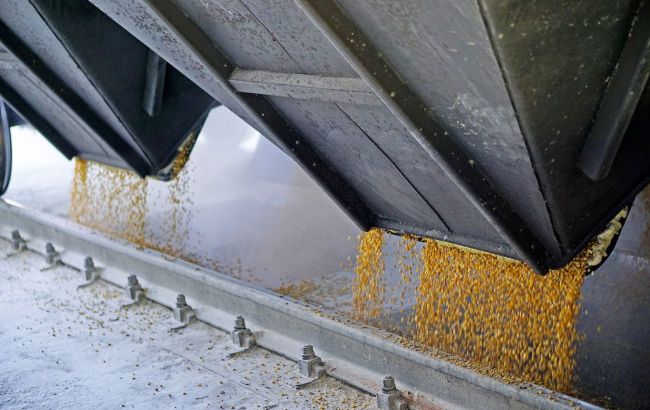 Wheat prices rise after Russia shells merchant ship in Black Sea (Getty Images)
Wheat prices surged after the Russian navy fired on a cargo vessel in the Black Sea to stop the ship for checks, as tensions in the key waterway continue to escalate, Bloomberg reports.
The dry freight carrier had been heading to the Ukrainian port of Izmail when a Russian naval patrol ship opened fire after the ship's operators didn't respond to a request for inspection, Russia's defense ministry said. The vessel was then allowed to resume its trip, the ministry said, without elaborating what cargo — if any — it was carrying.
Futures climbed about as much as 1.2% before paring gains to trade 0.3% higher at $6.56 a bushel, after falling 1.5% on Friday.
The US Department of Agriculture
raised its estimate for Russian wheat cargoes to 48 million metric tons for the 2023-24 season. That means almost a quarter of the world's wheat trade will now come from Russia.
Grain supplies in the Black Sea region have come under threat after the expiration of a deal in July that allowed the safe passage of vessels exporting Ukrainian grains and other foodstuffs from ports near Odesa. Concerns also remain elevated after a Ukrainian drone attacked a Russian-flagged oil tanker about a week ago. Wheat still remains around 17% lower this year amid bumper harvests.
Russian piracy in the Black Sea
On August 13, the Russian military announced that it had halted a foreign vessel in the Black Sea. The vessel was headed to the port of Izmail in the Odesa region.
A spokesperson from the Turkish Ministry of Defense reported awareness of an incident involving a ship en route to Romania and confirmed that official authorities were investigating it.
Mykhailo Podoliak, Advisor to the President's Office of Ukraine, said that Russia deliberately shelled the civilian ship in the Black Sea. He emphasized that this was an act of piracy.
Ukraine has called on the United Nations and its partners to strongly react to Russia's actions, urging them to make all efforts to end the terror in the Black Sea and take measures against Russia as a member of the International Maritime Organization, said Olexandr Kubrakov, Minister of Development of Communities, Territories, and Infrastructure of Ukraine.