What to wear for New Year 2024 party: These colors will bring happiness and success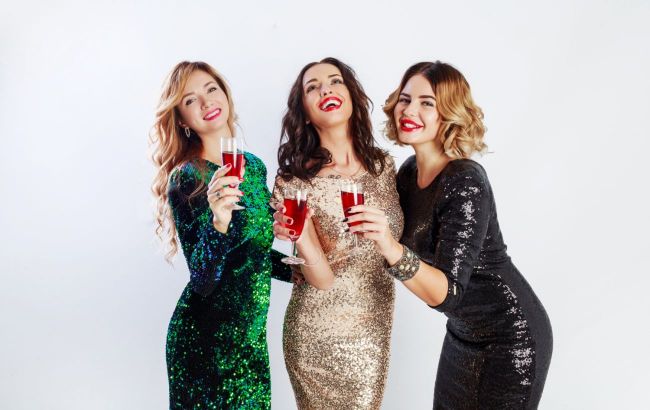 The New Year brings hope (photo: Freepik)
There is not much time left until the new year of 2024. Soon we will be saying goodbye to the year of the Black Water Rabbit (or Cat) and welcoming the year of the Green Wooden Dragon.
RBC-Ukraine found out which colors will bring you happiness and luck in the coming year and how to celebrate the year of the Green Wooden Dragon in 2024.
Sources for preparing the material: TheChineseZodiac.org, New Year Wiki, Wikipedia.
Key points about the year 2024
According to the Chinese calendar, the upcoming year 2024 will be under the influence of the Green Wooden Dragon. It will begin on February 10, 2024, and end on January 28, 2025.
The Dragon is the fifth in the cycle of 12 animals in the Chinese Zodiac (the Rat being the first).
Each of us is born in the year of a certain animal (Infographic: the-qi.com)
In Chinese culture, dragons are the most revered creatures (some even considered them the reincarnation of emperors of the Celestial Empire). Moreover, dragons are associated with wisdom, knowledge, strength, power, wealth, and prosperity in most people's minds.
According to Chinese beliefs, the Dragon embodies the Earth element (patience, thoughtfulness, practicality, hard work, stability). Its symbol is considered to be Wood (new beginnings, growth, progress, creativity, innovation).
People born in the year of the Dragon are generous, energetic, noble, wise, faithful, passionate, and determined.
Dragons - royal creatures (Illustrative photo: Pixabay)
Main colors of the new year
According to Chinese astrology and feng shui, the main colors of the Dragon are:
Emerald green
Golden yellow
Rich red
Emerald green is believed to represent renewal and growth, harmony and balance, prosperity, and wealth.
Golden yellow brings optimism and prosperity.
Rich red gives vitality and fills with passion.
These colors are sure to bring good luck (Illustrative photo: Pixabay)
Other Dragon colors
If the above palette is not to your liking or for some reason does not suit you, for the celebration of the New Year 2024, you can choose clothing or accessories in the following colors:
White
Silver
Orange
Pink (fuchsia)
Burgundy
Purple
At the same time, it is not advisable to wear dark colors and shades (dark blue, dark gray, black, brown).
To complement the festive New Year's look, you can add bright accessories such as sequins, rhinestones, stones, or colorful jewelry.
Your beauty is in your hands (Illustrative photo: Freepik)
Also, read about which zodiac signs will be gifted with travels and adventures in 2024.