What Boryspil Airport looks like after almost two years of war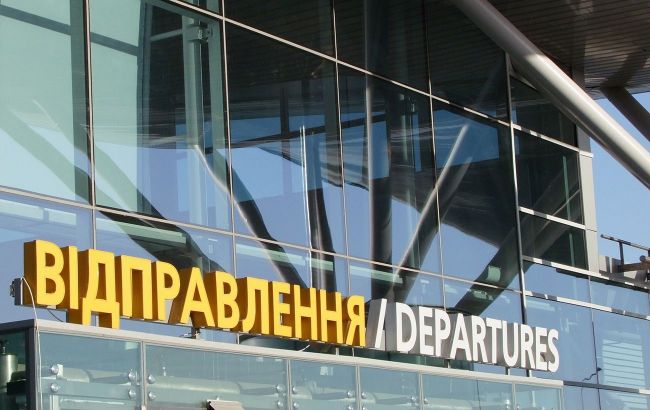 Boryspil Airport (wikimedia.com/Andrzej Harassek)
The international airport Boryspil, once the busiest in Ukraine before the full-scale war, now stands deserted. Dmytro Komarov, the host of the Ukrainian travel show World Upside Down, revealed what Terminal D of the Boryspil Airport looks like now - motionless and silent, according to avianews.com.
Dmytro Komarov shot a teaser for a new series of his travel show in Terminal D, which until February 24, 2022, was the country's busiest terminal.
On the second anniversary of the Russian invasion, the airport premises impress with vast emptiness. Although there is no movement in the check-in hall, departure gallery, or baggage claim area, the spaces seem ready to welcome passengers at any moment. Lighting is operational, and potted plants are still thriving.
This might evoke associations with a plot from Stephen King's "Langoliers," depicting an uninhabited space without passengers and sounds.
Boryspil Airport ceased operations on the morning of February 24, 2022, when Russia initiated a full-scale invasion and missile strikes on Ukraine. All flights were canceled.
Photo: Screenshots from the teaser of the World Inside Out show (facebook.com/airportboryspil)
Since then, only three aircraft have departed from the airport, all as part of evacuation flights. Initially, on December 20, 2022, Türkiye evacuated two military transport aircraft, Airbus A400, which arrived at Boryspil on the night of February 24, 2022, and became stranded due to the closure of Ukraine's airspace.
Later, on April 4, 2023, the Ukrainian airline SkyUp managed to evacuate a Boeing 737-800 from Boryspil to Romania. This is the only aircraft from the carrier that remained in Ukraine at the time of the Russian invasion.
Boryspil Airport is preparing to resume flights. The return of aircraft to the runway may occur as soon as a month after the end of the war, according to the airport's CEO, Oleksii Dubrevskyi.
It was also mentioned that one of Ukraine's airports may reopen, according to the Office of the President of Ukraine. However, experts are skeptical about such a move due to the high risks for both aircraft and passengers.