Opening of airport in Ukraine: Expert's opinion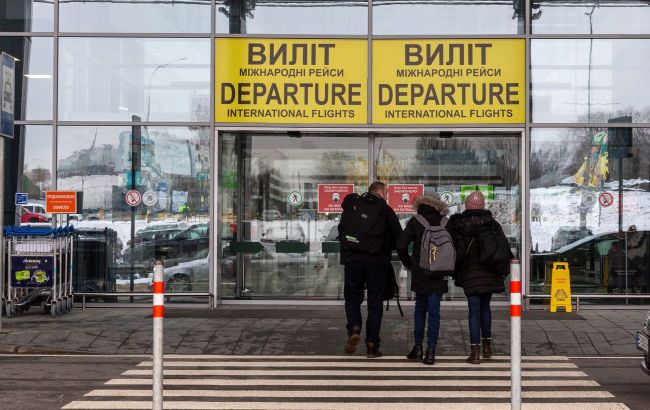 Opening of an airport in Ukraine was announced in President's office (Photo: gettyimages.com)
In Ukraine, one of the civilian airports may be opened. The head of the Office of the President of Ukraine, Andriy Yermak, announced this during a speech at the Hudson Institute as part of his visit to the United States.
Whether the airport reopening during the war will be safe, the editor of the specialized agency Avianews, Oleksandr Myronenko, explained in a comment to RBC-Ukraine.
The opening of one of the airports will be possible with a significant strengthening of air defense and protection of Ukrainian airspace, noted Andriy Yermak.
"The strengthening of air defense will be a guarantee of restoration. To restore Ukraine, a reliable umbrella is needed. In particular, its reinforcement will allow us to reopen one of Ukraine's airports. We are already working on this with our partners. This is a sign that a turning point in the war is approaching," said the head of the President's Office.
He said the following year would be decisive, but he did not specify concrete terms.
Experts doubt the possibility of opening a civilian airport during the war due to the ongoing danger.
"Rocket danger and the danger of drones persist all the time. Our air defense works powerfully, but from official reports, achieving 100% sky coverage has not succeeded. Therefore, such a situation creates potential risks for planes with passengers. Even if air defense shoots down a missile or drone, its fragments can fall at the airport and damage the aircraft," says Oleksandr Myronenko.
He emphasizes that several questions remain open: what to do when the plane takes off and another air attack begins, and how air defense works in such a situation.
"Besides, it is necessary to understand who will fly to Ukraine. Ukraine does not have a state-owned airline whose planes would belong to Ukraine and could be insured by the state. Among private airlines, only Ryanair has expressed the possibility of resuming flights, but, for example, in Israel, as soon as the danger arose, they immediately canceled flights to Tel Aviv. At the same time, the airport remained open, and planes still fly there. So, there are many questions," says the expert.
He recalls the same thing about the possibility of opening the airport was said by the Spokesperson of the Air Force Command of the Armed Forces of Ukraine, Yurii Ihnat, back in the summer. According to him, an airport with civilian planes may become a target for the Russians, who, after shelling, will claim that there was Western equipment there.
It was also reported that the Ukrainian airline wants to start flights from Uzhhorod. Air Ocean Airlines could begin operating flights from Uzhhorod Airport if deemed safe.