Ukrainian airline seeks to launch civil flights from city bordering NATO state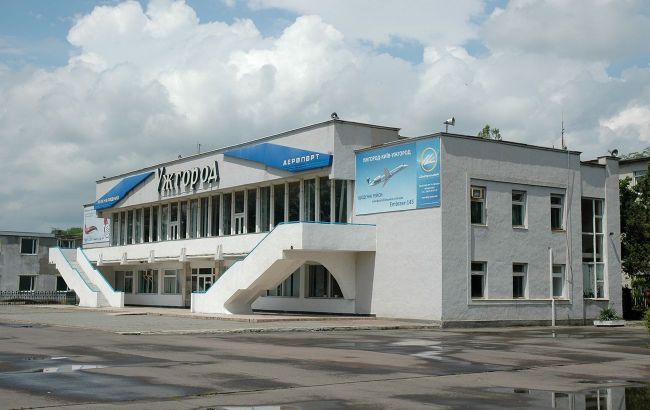 Uzhhorod Airport (wikipedia.org/VargaA/CC BY-SA 4.0)
Amidst the ongoing war, Ukrainian airlines find opportunities to operate - flying to other countries. Air Ocean Airlines has announced its readiness to resume flights within Ukraine and abroad.
The Ukrainian airway company can utilize two Antonov An-148 aircraft, which were in service prior to the war, as avianews.com reports.
The director of the airline, Vyacheslav Geriga, revealed these plans to the media. According to him, the airline could potentially initiate flights from Uzhhorod Airport if deemed safe. This airport is situated near the border with Slovakia, allowing the aircraft to swiftly enter the airspace of the NATO member country immediately after takeoff.
"Uzhhorod Airport is located near the foothills of the Carpathian Mountains on the Slovak side and is relatively shielded from the east. The runway measures 2038 by 40 meters, sufficient for safe takeoffs and landings of An-148-100E aircraft," explained Air Ocean Airlines in their request to Ukrainian authorities.
If Uzhhorod Airport remains closed for passenger flights, Air Ocean Airlines is prepared to operate abroad under wet lease terms - providing aircraft along with crews for lease to other airlines. Other Ukrainian airlines, such as SkyUp, Windrose, and Skyline Express (Azur Air Ukraine), already operate under similar arrangements.
Photo: Runway of Uzhhorod Airport (wikipedia.org/Igor Bubin)
The aircraft previously operated by Air Ocean Airlines were imported to Ukraine in 2021. They were produced in partnership with Ukraine at the Voronezh aviation plant and were in service with Angara Airlines in Siberia for several years. However, the ownership of these airliners lies with the Cypriot company Cyprus Aircraft Leasing 2, which was sanctioned by Ukrainian authorities in 2023.
Air Ocean Airlines is willing to lease An-148 aircraft directly from the government after the completion of the nationalization process.
Nevertheless, the idea of opening airports during the war in Ukraine is met with skepticism by many experts.