'We must defeat this evil': British Ambassador on Russian shelling of Hroza village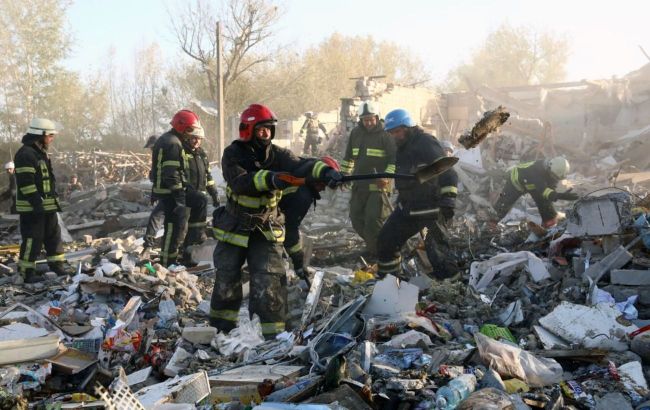 The UK Ambassador to Ukraine responds to the Russian shelling of Hroza village (Photo: t.me/synegubov)
The civilized world must defeat Russia, which today, on October 5th, launched a rocket strike on a cafe in the village of Hroza in the Kharkiv region, according to the UK Ambassador to Ukraine, Martin Harris, on Twitter.
He wrote that he learned with horror about the barbaric Russian strike on the village of Hroza, which resulted in the death of dozens of civilians.
"My deepest condolences to all who lost their loved ones. We must defeat this evil," emphasized the British diplomat.
Shelling of Hroza
Today, on October 5th, Russian occupiers launched a missile strike with an Iskander on the village of Hroza.
They struck a shop and a café where a funeral wake was taking place. In total, there were approximately 60 people in the vicinity of the shelling.
According to the latest information, there are 51 confirmed deaths and 6 injuries due to the occupant's attack.
You can find all the details of the shelling in RBC-Ukraine material.