Water for Kryvyi Rih - UAH 7 bln more allocated for construction of water supply systems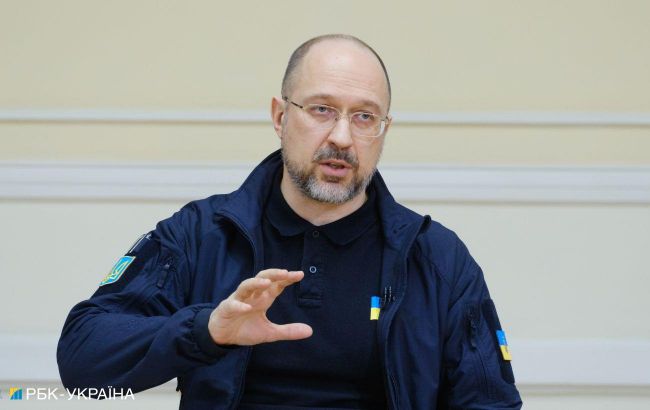 Prime Minister of Ukraine, Denys Shmyhal (Photo: RBC-Ukraine, Vitalii Nosach))
The government has allocated an additional 7 billion hryvnias to construct water pipelines in the Dnipropetrovsk region today, August 22. According to the statement by the Prime Minister of Ukraine, Denys Shmyhal, all citizens of the affected cities should have access to water before winter.
"Simultaneously with the modernization of our country, we continue its rapid reconstruction. In particular, we are overcoming the consequences of the Russian act of terror at the Kakhovka Hydroelectric Power Plant. Our goal is to restore water supply to the cities of the Dnipropetrovsk region and assist people who have lost their homes and crops due to flooding," the statement reads.
According to the Prime Minister, a total of 4.6 billion hryvnias have been allocated for all measures related to the consequences of the explosion of the hydroelectric power station. Almost 32% of these funds have already been spent financing the work and compensations.
Intermediate results of recovery efforts.
Shmyhal stated that the first water pipeline on the "Inhulets – Kryazhove" section has already started working. It will provide water to 25% of the population of Kryvyi Rih.
"We completed the work in a record short period of 76 days from the moment of the explosion of the Kakhovka Plant. I want to thank everyone who contributed to the implementation of the project. I'll remind you that the government has allocated 1.5 billion hryvnias for laying three sections of water pipelines with a total length of over 144 km," added the Prime Minister.
Additional funding for pipeline construction
Today, the government allocated 7 billion hryvnias to continue the work. It is planned to complete the work on time so all affected city residents can access the water by winter.
The water situation in Kryvyi Rih
After the Kakhovka Hydroelectric Power Plant explosion on June 6, water consumption and supply restrictions were introduced in Kryvyi Rih. An assessment of the situation was carried out in the city, and a plan was implemented that included technical and organizational measures. Technical measures include laying pipes and creating new water intakes and pumping stations.
70% of the water supply in Kryvyi Rih came from the Kakhovka reservoir through the "Pivdenne" reservoir.
The Chairman of the Defense Council of Kryvyi Rih, Oleksandr Vilkul, emphasized that due to the Russian act of terror, a part of the city could be left without a water supply.