The Washington Post commented on Ukraine's involvement in Dugina's liquidation: What Security Serviсe says?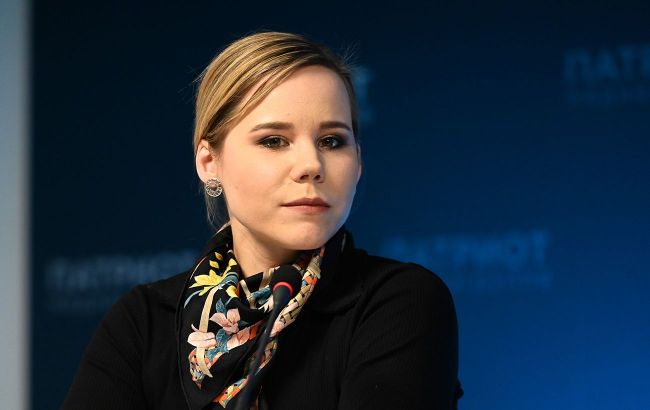 Russian propagandist Daria Dugina (Photo: Russian media)
The U.S. Central Intelligence Agency trained Ukraine's intelligence services to counter Russian threats effectively.
Allegedly, Ukraine that year conducted an operation to eliminate Russian propagandist Daria Dugina near Moscow, reported The Washington Post.
Ukraine's cooperation with the CIA
According to the officials, the CIA has invested tens of millions of dollars since 2015 to transform Ukraine's Soviet-era services into powerful allies against Moscow.
Officials state that the CIA provided Ukraine with advanced surveillance systems, trained recruits on Ukrainian and U.S. soil, constructed new headquarters for Ukrainian military intelligence units, and engaged in unprecedented intelligence sharing before Russia's illegal annexation of Crimea. The CIA is said to maintain a significant presence in Kyiv.
The murder of Daria Dugina
Regarding the alleged operation to eliminate Russian propagandist Daria Dugina near Moscow, The Washington Post suggests it was organized by Ukraine's Security Service (SSU).
"Many of Ukraine's clandestine operations have had clear military objectives and contributed to the country's defense. The car bombing that killed Daria Dugina, however, underscored Ukraine's embrace of what officials in Kyiv refer to as "liquidations" as a weapon of war".
The Washington Post also mentions that over the last 20 months, the SSU and the Main Intelligence Directorate of the Ministry of Defense of Ukraine have reportedly performed numerous operations to eliminate Russian "officials" in occupied territories. These operations targeted collaborators, Russian officers in the rear, and active supporters of Russia's war against Ukraine.
What does the Security Service of Ukraine say about this?
In a comment to RBC-Ukraine, the press service of the Security Service of Ukraine stated that all details regarding resonant special operations by the SSU could be discussed after our victory.
"We do not comment on information received from the media from sources," the statement said.
At the same time, as emphasized by the head of the Security Service, Vasyl Maliuk, on several occasions, the Security Service will continue to make every effort to move occupiers out of Ukrainian land and end the war with our victory.
Daria Dugina, her father, and support for the Russian war against Ukraine
Daria Dugina is a so-called Russian journalist and political scientist. She actively supported Russia's war against Ukraine, leading to sanctions from Western countries. On August 21, 2022, a Land Cruiser Prado containing Daria Dugina exploded in the Moscow region. She fully shared the worldview of her father, Alexander Dugin.
Alexander Dugin is a Russian philosopher, political scientist, sociologist, translator, and public figure. His activity aims to create a "Eurasian superstate" by integrating Russia with former Soviet republics into the new Eurasian Union. In June, the SSU reported suspicion of Dugin as an ideologue of the "Russian world."
In May, the head of military intelligence in Ukraine, Kirilo Budanov, responded to Russian accusations of terrorism. He stated that the Ukrainian military would continue to eliminate occupiers until victory.