War shifting to Russian territory with escalating drone attacks: Zelenskyy's Office claims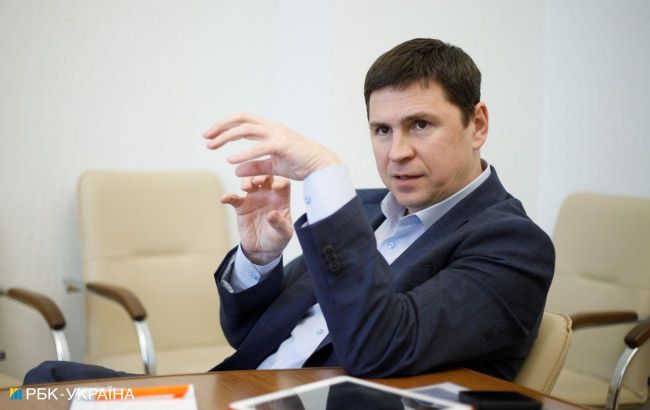 Mykhailo Podolyak, advisor to the Head of the President's Office (Photo: Vitalii Nosach, RBC-Ukraine)
At this stage of the war, combat operations are gradually shifting into the territory of the Russian Federation. The number of drone strikes will only increase, according to a statement made by the advisor to the President's Office, Mykhailo Podolyak, cited by Sky News.
As for Russia... there is an increasing number of attacks by unidentified drones launched from the territory of the Russian Federation, and the number of these attacks will increase," the presidential adviser said.
The advisor to the President's Office also ruled out the possibility of peace negotiations with the terrorist country, as it would signify "capitulation" for Ukraine.
Drone strikes on Russian territory
On the night of August 30, Russia reported the largest drone attack. Six regions, including Pskov, were targeted by drones.
According to the representative of the Main Directorate of Intelligence, Andrii Yusov, during the attack on Pskov, four Il-76 aircraft, which were transporting troops, equipment, and ammunition, were destroyed. Later, a video of the special operation emerged, showing the moment when one of the planes was hit.