War in Ukraine - Deepening economic Russia-China cooperation could have a strong impact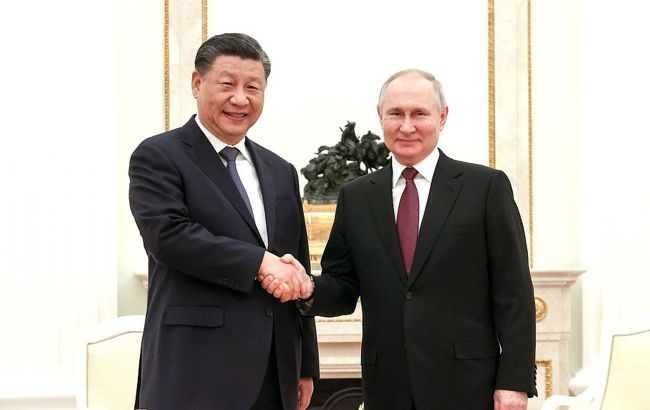 Russian dictator Vladimir Putin and Xi Jinping (photo: kremlin.ru)
During the Eastern Economic Forum, Russian dictator Vladimir Putin discussed the deepening of economic relations with Chinese Vice Premier Zhāng Gāolí which may indicate an increase in the purchase of goods for the war in Ukraine from China, according to the Institute for the Study of War (ISW).
During the meeting, Putin highly praised the volume of Sino-Russian trade in 2023 and stated that the two countries will reach $200 billion by the end of the year. Zhāng, in turn, stated that China is ready to "deepen mutually beneficial cooperation" with Russia.
Analysts note that Zhāng's current sphere of activity is in China's advanced manufacturing sector, which plays a key role in achieving Xi Jinping's goal of self-sufficiency in production after the 20th Party Congress in October 2022.
Previously, he worked for over twenty years at NORINCO, which is a leading Chinese state-owned company in the production and sale of defense technology.
"His professional background and current responsibilities suggest that increases in Sino-Russian trade volume will involve goods to support the Russian war effort in Ukraine," noted the ISW.
Russia-China cooperation
Earlier, Western media reported on possible Chinese plans to provide military assistance to Russia. The US warned China, stating that it would have to pay a "real price" if such facts were confirmed.
In August, The Telegraph reported that since the start of the full-scale invasion of Ukraine, China had been supplying Russia with helicopters, drones, sights, and components for military production.
The publication's investigators wrote that Russian-sanctioned companies involved in the production of armored vehicles, missile systems, and strategic bombers were receiving components from China.
In addition, Chinese firms supplied Russia with 1000 drones, six helicopters, optical sights, products made from titanium alloys for weapon production, and aircraft components, including military ones.
Recipients of these goods included the Russian National Guard (Rosgvardia), the Ministry of Internal Affairs of Russia, Rostec, the Tupolev company, and other Russian entities.
China denied providing military assistance to Russia, stating that they "responsibly" handle issues related to the export of military goods.