War in Ukraine affects Romania, poses risk to citizens: Romanian MFA states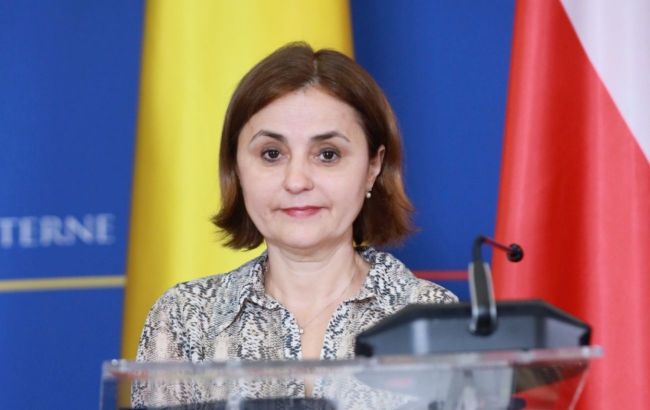 The war in Ukraine has touched Romania, said the head of the Ministry of Foreign Affairs (Photo: facebook.com/mae.romania)
The Romanian Minister of Foreign Affairs, Luminița Odobescu, stated that Russia's war against Ukraine had directly affected Romania, according to Voice of America.
"This is very serious, and it poses a risk to our citizens," Odobescu said during the Winning the War. Conquering Peace conference.
The Minister also condemned Russian drone attacks when asked about debris on Romanian territory.
"This is a violation of our airspace. The Romanian government strongly condemns all Russian attacks on Ukraine's civilian infrastructure, on innocent people just hundreds of meters from the Romanian border," Odobescu said.
She added that the security situation in the region was deteriorating, and what Russia had been doing recently is outrageous. Odobescu particularly emphasized the threats posed by Russia to commercial shipping in the Black Sea and the overall security in the region.
Russian drones' fall in Romania
In September, several attack drones used by Russians to attack Ukrainian ports in Izmail fell on Romanian territory. Initially, Romanian authorities denied this, but later began confirming the facts of Russian drone crashes. Additionally, concrete shelters were being constructed in Romanian border villages for the safety of local residents.
Furthermore, on the night of September 26, the Russian military once again attacked the port infrastructure of Izmail with drones. Specifically, the drones hit the ferry crossing between Ukraine and Romania. At that time, residents of the Romanian town of Isaccea filmed the flight of several drones and heard explosions.