Vučić dissolves Serbian parliament and calls for early elections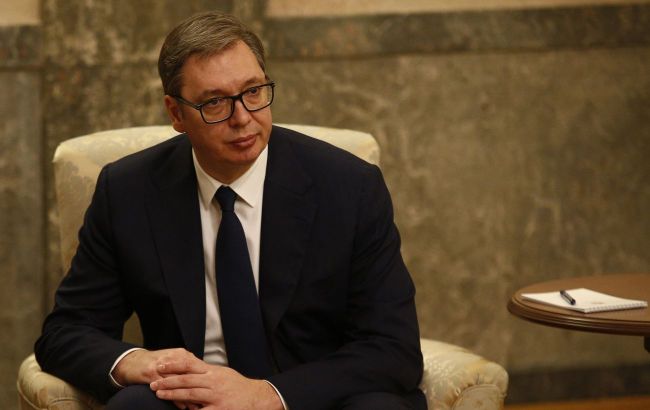 Photo: Aleksandar Vučić, President of Serbia (Getty Images)
Serbian President Aleksandar Vučić has dissolved the country's parliament and announced early parliamentary elections for December 17, according to RTRS (Radio and Television of the Republic of Srpska).
It is reported that the president has signed a decree to dissolve the National Assembly and call for early parliamentary elections on December 17.
On Monday, November 1, the government submitted a motivated proposal to Vucic for the dissolution of the National Assembly and the scheduling of elections. According to the parliament, holding new elections under current circumstances will enhance democracy, reduce societal tensions, and solidify the freedom of expression of political, economic, and other views.
"The proposal for the dissolution of the parliament, among other things, states that in recent times, there have been requests from a section of the public to hold new, extraordinary elections for deputies, and that on September 11, some opposition political parties made such a request to the president of the republic," RTRS adds.
Serbia's position on the war in Ukraine
The country maintains an ambiguous stance regarding the war in Ukraine. It condemns the invasion by Russian terrorists and supports the territorial integrity of Ukraine. However, Belgrade refuses to impose sanctions against Russia and continues to maintain close economic and political ties.
According to Vučić, his country cannot introduce restrictions as it would signify a departure from the traditional friendly relations with Moscow.