Verkhovna Rada calls on world to support Kharlan and cancel her disqualification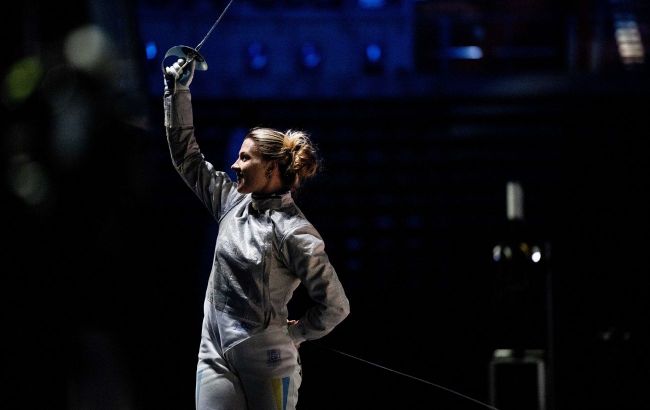 Olga Kharlan, Ukrainian fencer (Getty Images)
The Verkhovna Rada has appealed to the parliaments and governments of democratic countries, the Olympic Committee, and international sports federations to condemn the illegal disqualification of Olga Kharlan, wrote member of parliament (MP) Yaroslav Zheleznyak on Telegram.
According to him, 320 MPs supported draft resolution No. 9554.
In accordance with the decision, the Verkhovna Rada of Ukraine strongly condemns the shameful decision of the International Fencing Federation regarding the disqualification of the Ukrainian athlete and calls on the International Fencing Federation to:
Completely revoke Olga Kharlan's disqualification and formally apologize to her;
Hold accountable all individuals involved in the decision to disqualify Olga Kharlan;
Permanently disqualify Russian athlete Anna Smirnova for her provocative actions that contradict the Olympic spirit.
The final version of the resolution also added the following paragraph:
"Olga Kharlan attempted to demonstrate to the entire international sports community that the participation of representatives from the terrorist state, an aggressor nation led by international criminal Vladimir Putin, whose arrest warrant has been issued by the International Court in The Hague and whose crimes are supported by the majority of Russian citizens, is immoral and unacceptable."
Kharlan incident
On July 27, a scandal erupted at the World Fencing Championship due to the disqualification of Ukrainian athlete Olga Kharlan. She refused to shake hands with the Russian athlete she had defeated.
The Russian athlete remained on the piste for nearly an hour, demanding punishment for Kharlan. As a result, the Ukrainian fencer was disqualified.
The International Olympic Committee intervened in the situation and granted qualification to Kharlan for the 2024 Olympic Games. The International Fencing Federation (FIE) also clarified that it did not revoke, but only suspended Kharlan's disqualification.