USSR coat of arms to be removed from Motherland monument in Kyiv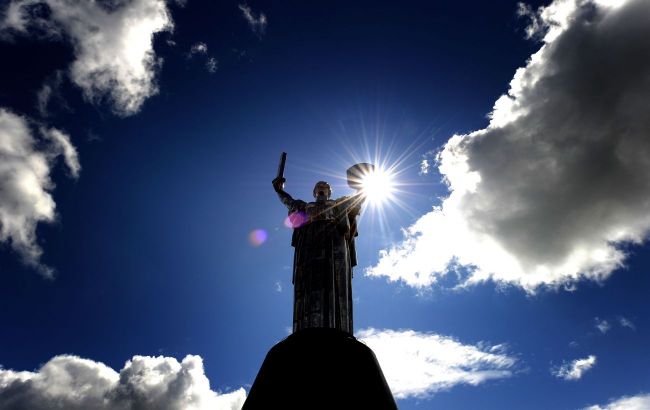 Photo: The USSR coat of arms will be removed from the Motherland monument in Kyiv (Getty Images)
The Motherland monument in Kyiv is decommunized. The Soviet coat of arms will be replaced with a Trident, the Ministry of Communities, Territories, and Infrastructure of Ukraine reports on Facebook.
On July 13, Ukraine's State Inspectorate of Architecture and Urban Planning issued a permit to repair the Motherland shield.
"The design decisions provide for the placement of the Trident on the monument's shield, which corresponds to the image on the small State Emblem of Ukraine. The Trident will replace the old Soviet coat of arms," the statement said.
The repair will be carried out by the National Museum of the History of Ukraine in the Second World War.
The Motherland monument was erected in Kyiv in 1981. It is a local science and technology monument. In addition, Motherland is considered the tallest monumental sculpture in Europe.
The reason why to decommunize the monument
Last year, the Diia app polled whether to replace the USSR Coat of arms with a Trident on the Motherland shield. 85% of 800,000 Ukrainians supported decommunization.
The Ministry of Culture and Information Policy recently announced what they want to change on Ukraine's main monument.