Use of Russian assets and financial aid: Zelenskyy meets with U.S. Special Representative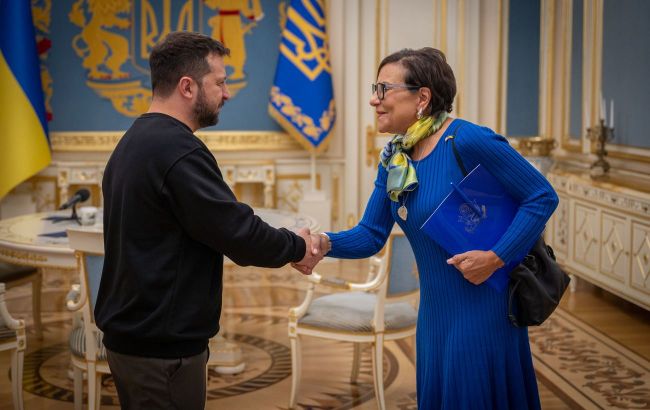 Volodymyr Zelenskyy and Penny Pritzker (president.gov.ua)
President of Ukraine Volodymyr Zelenskyy held negotiations with U.S. Special Representative for Ukraine's Economic Recovery, Penny Pritzker. The parties discussed, among other things, the use of Russian assets, according to the Office of the President.
They discussed the protection of Ukraine's energy infrastructure and the needs for Ukraine's recovery. They also talked about the macro-financial support for Ukraine and the fair use of frozen Russian assets.
Zelenskyy adds that Ukraine is interested in attracting private American investments in projects of the agricultural sector, machinery manufacturing, and chemical production, as well as participating in the development of the energy system.
The president notes that to attract investments, mechanisms for risk guarantee need to be developed.
Zelenskyy thanked U.S. President Joe Biden, Congress, and the American people for their strong support for Ukraine.
"It is important for us to understand that the United States is ready to help Ukraine get through the winter and protect critical infrastructure," the president said.
Pritzker's visit to Ukraine
Today, on October 16, Pritzker arrived in Ukraine for the first time.
She was appointed by U.S. President Joe Biden on September 14.
Previously, Pritzker stated that private American companies would like to start investing in Ukraine, but certain conditions need to be met.