USA, Japan, and South Korea establish missile launch monitoring system for North Korea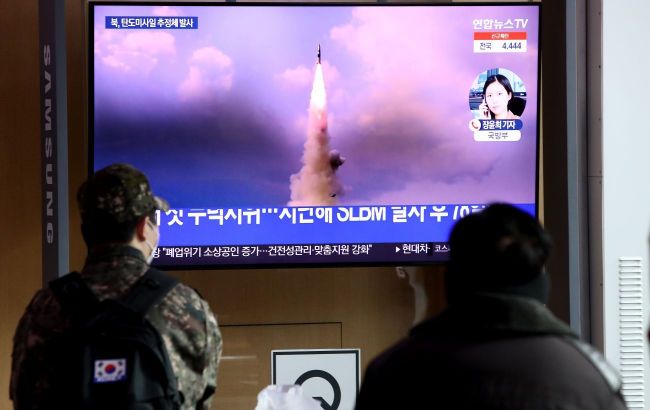 Photo: The US and allies have created a system to monitor North Korean missile launches (Getty Images)
Japan, the United States, and South Korea say they have established a common system to share real-time information on North Korean ballistic missiles, according to Kyodo.
Japanese Defense Minister Minoru Kihara said after a virtual meeting with his American and South Korean counterparts Lloyd Austin and Shin Won-sik that the three countries will continue to accelerate work on a mechanism for detecting and identifying missile patterns.
The United States currently has a system, separately linked to Japan and South Korea, to detect and track Pyongyang's missiles, but its key Asian security allies have no mechanism to immediately share such information.
Amid increasing trilateral cooperation on issues such as Pyongyang's repeated missile tests, the leaders of the three countries agreed in August to implement real-time missile warning data sharing by the end of 2023.
The planned system is expected to allow the three countries to detect and track missiles fired by North Korea more quickly and accurately.
North Korea's attempts to launch an intercontinental ballistic missile
North Korea will regularly conduct test launches of various missiles of different ranges toward the Sea of Japan, which can theoretically carry a nuclear charge. To better control the condition and number of North Korean missiles, as well as to detect the stages of preparation in the early stages, it was decided to create a monitoring center of three allied countries.
On May 31, North Korea tried to launch the military intelligence satellite Malligyong-1 into orbit, however, as the country's state media reported at the time, this operation failed due to "serious defects".
Also, NATO Secretary General Jens Stoltenberg condemned North Korea's failed attempt to launch a military satellite.