USA discusses deploying peacekeepers to Gaza following HAMAS's downfall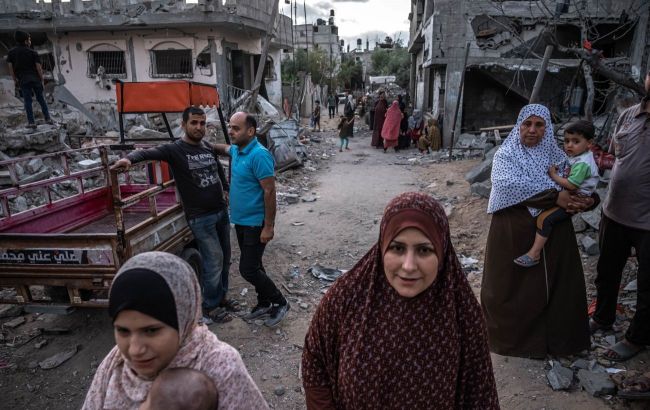 The USA is discussing peacekeeping forces for Gaza (photo: Getty Images)
The United States of America is discussing the deployment of peacekeeping forces to Gaza following the fall of HAMAS, reports Politico.
According to American senators Chris Van Hollen and Richard Blumenthal, discussions are currently underway regarding the creation of multinational forces in Gaza after Israel eradicates HAMAS.
The senators emphasized that early closed-door diplomacy is in progress concerning the establishment of peacekeeping forces in Gaza, although, as they stated, this is unlikely to involve American troops.
"There are ongoing conversations regarding the possible composition of an international force," Van Hollen said, declining to provide specific details.
It should be noted that today, the media reported that the USA and Israel have begun discussing the future of the Gaza Strip.
What is happening in the Gaza Strip
Three weeks after the incursion of Hamas militants into Israel, a new escalation occurred in the Middle East conflict. The IDF (Israel Defense Forces) deployed its troops to the northern part of the Gaza Strip.
Currently, the Israel Defense Forces continue their operation in northern Gaza, claiming an expansion of the area. Meanwhile, active shelling of the Gaza Strip continues. According to the latest reports, there has been another outage of electricity and communication in the area.