US will always have enough weapons for its army and Ukraine - Pentagon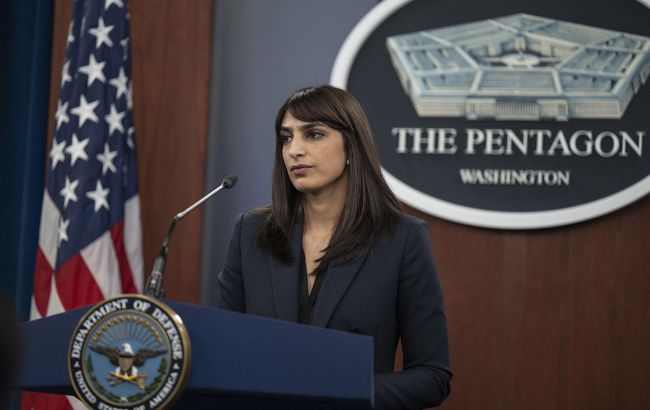 Sabrina Singh, Deputy Pentagon Press Secretary (flickr.com)
The United States has sufficient weaponry to meet the needs of both its own military and to provide military assistance to Ukraine, which is currently facing Russian aggression, said Deputy Pentagon Press Secretary Sabrina Singh during a press briefing.
Singh said that every aid package for Ukraine is collaboratively formed during the Department of Defense meetings.
"Every service is represented at that table and weighs in with their concerns and considerations, and that goes directly to the Secretary and the Chairman and they make those decisions along with the services on what they can - what they can take off their shelves and what they can get to Ukraine," she said.
She further highlighted that the US will continue to support their defense while also enabling support for Ukraine.
"And, you know, one of the things that the President continues to say and the Secretary continues to say is that we are with Ukraine for the long haul. And so we are going to continue to assess -- continue to assess what we can flow to them without dropping below our own readiness levels," she added.
US aid to Ukraine

The United States is Ukraine's biggest ally in its fight against Russia. The country offers military, financial, and humanitarian aid to Ukraine. However, some Americans criticize their government for providing such strong support to Ukraine, fearing the depletion of their own resources.
Just yesterday, the US allocated another military assistance package worth $400 million to Ukraine. It includes ammunition for the Patriot and NASAMS air defense systems, projectiles, mini-drones, including the Black Hornet, and more.
Previously, American senators urged President Joe Biden to tailor military aid to Ukraine according to frontline needs and to consider supplying Western-style fighter jets.