US Senate calls on White House to help Ukrainian kids deported to Russia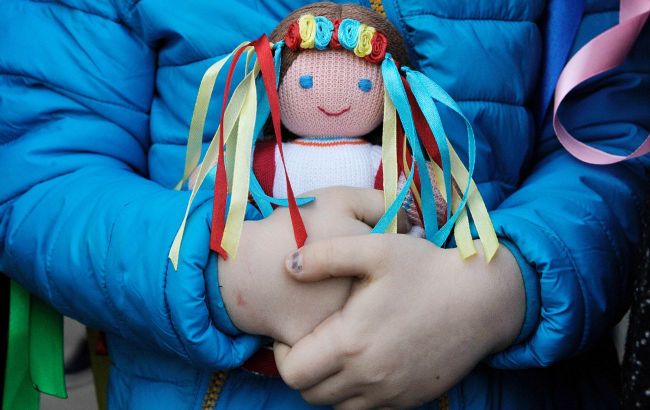 The White House is being urged to help Ukrainian children deported to Russia (Getty Images)
In a recent development, the U.S. Senate has issued an appeal to the White House to assist Ukrainian children who have been kidnapped by Russian occupiers during the ongoing war in Ukraine. The call to action includes proposed sanctions against individuals involved in the deportations, as reported by Voice of America.
The Chairman of the Senate Committee on Foreign Relations, Democrat Bob Menendez, has urged Secretary of State Antony Blinken and the head of the United States Agency for International Development (USAID), Samantha Power, to prioritize the issue of Ukrainian children who have been kidnapped by Russia amidst the hostilities in Ukraine.
Furthermore, Senator Menendez has called on the Biden administration to impose sanctions on those responsible for the kidnappings, deportations, and illegal adoptions of these children into Russia.
"Forced deportation of children in war is not only deeply abhorrent... but is also a war crime... Among all civilian groups impacted by the war, children are particularly vulnerable to trafficking, sexual exploitation, abduction, and illegal adoption," Menendez said.
In a previous interview, Menendez emphasized the vital role the United States must play in providing assistance to children who have endured the trauma of separation. He also urged the White House to collaborate with the International Criminal Court concerning the abduction of Ukrainian children.
Deportation of Ukrainian children
In the ongoing case concerning the deportation of Ukrainian children, the International Criminal Court has issued arrest warrants for Russian dictator Vladimir Putin and Ombudswoman Maria Lvova-Belova.
Previously, in an exclusive interview with RBC-Ukraine, the First Lady of Ukraine Olena Zelenska disclosed that Russia has illegally taken approximately 19,500 children from Ukraine. The process of repatriation has proven challenging and protracted due to the uncooperative stance of the Russian authorities.