U.S. confirms transfer of reforms list to Ukraine, it`s purpose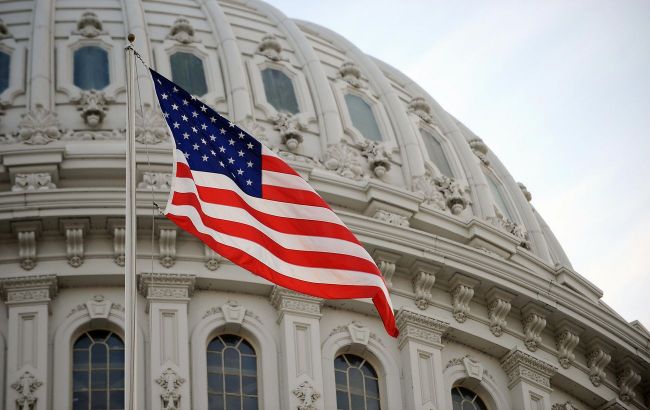 Illustrative photo: The U.S. confirmed the transfer of a list of reforms to Ukraine (Getty Images)
The United States has indeed handed over a list of priority reforms to Ukraine for its early integration into Europe, according to the US Embassy in Ukraine.
"As part of an ongoing dialogue with Ukraine and parties interested in Ukraine's future success, the United States provided a proposed list of priority reforms for discussion and feedback at the Multi-agency Donor Coordination Platform for Ukraine in Brussels," the statement said.
It is noted that the list of reforms was provided as a foundation for discussions with the government of Ukraine and key partners in support of our country and its efforts to integrate into Europe.
The embassy adds that the purpose of such efforts is to prioritize and solidify reform steps with Ukraine and key stakeholders.
They also recall the words of U.S. President Joe Biden during a meeting with Ukrainian President Volodymyr Zelenskyy at the White House.
"Just as we are committed to helping the Ukrainian people protect themselves now, we are also committed to helping them recover and rebuild for the future, including supporting reforms to fight corruption, create an environment where businesses can thrive and American and European companies want to invest," the American leader said.
The list of reforms
Yesterday, the media reported that Mike Pyle, the White House Deputy National Security Advisor for International Economic Affairs, sent a letter to Ukraine with a list of reforms that the country must implement in order to continue receiving aid. The reforms concerned the functioning of anti-corruption agencies (SAP, NABU, NAPC), the High Council of Justice, the entire judiciary, and the governing boards of state enterprises.
Earlier, Prime Minister Denys Shmyhal stated that Ukraine wants to discuss with its allies the formation of a unified map of reforms to receive financial assistance.