Urologist names most common disease in men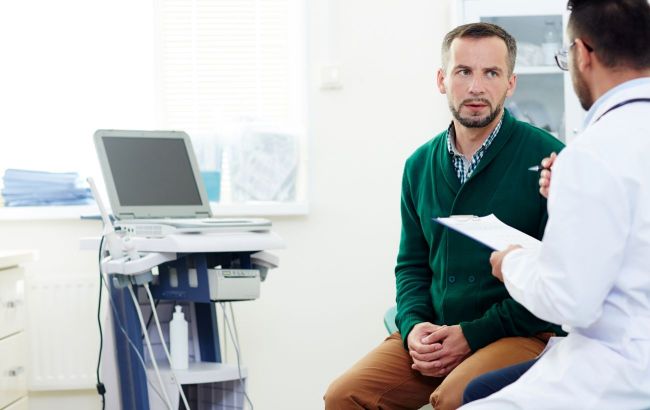 This disease among men can be lethal (Photo: Freepik)
Oncology is a very insidious disease. People may not suspect the development of cancer cells in certain parts of their bodies for years. However, there is a type of cancer that is particularly difficult to detect, according to urologist Benedikt Havrylyshyn.
This disease among men slowly takes lives
The most common disease among men "Prostate cancer is one of the most common oncological diseases among men. Typically, the disease develops slowly, without symptoms in the early stages, so for a long time, a person may not be aware that they are sick," comments the doctor.
The urologist also noted that regular medical check-ups and timely detection play a crucial role in fighting this disease.
"In the early stages, prostate cancer progresses without symptoms. Only after consulting a doctor and undergoing special tests (PSA test or, if necessary, a prostate biopsy) can the disease be detected," Benedict pointed out.
Who is recommended to be screened for prostate cancer
Men of any age with complaints of lower abdominal or perineal pain, difficulty urinating, blood in the urine, or blood in semen.
Men over 50 years old.
Men aged 40-45 if there are cases of prostate cancer in close relatives in the family.
Regular medical check-ups play can phay fighting this disease (Photo: Freepik)
How to undergo a medical examination
Consult your family doctor. They will assess the symptoms and, if necessary, prescribe a blood test for prostate-specific antigen (PSA) and/or refer you to a urologist.
"If necessary, the urologist or family doctor will provide a referral for an ultrasound examination of the prostate, rectal digital examination, biopsy, etc. This is early detection of neoplasms," explained the urologist.
Do not hesitate to see a urologist, even if you are not experiencing any significant discomfort. It's better to get checked and be calm and healthy. Havrylyshyn urges everyone to be responsible for their health and the health of their loved ones.
Earlier, we wrote about dietary habits that can save you from cancer.